Alexa Home Theatre System brings Fire TV audio to Echo speakers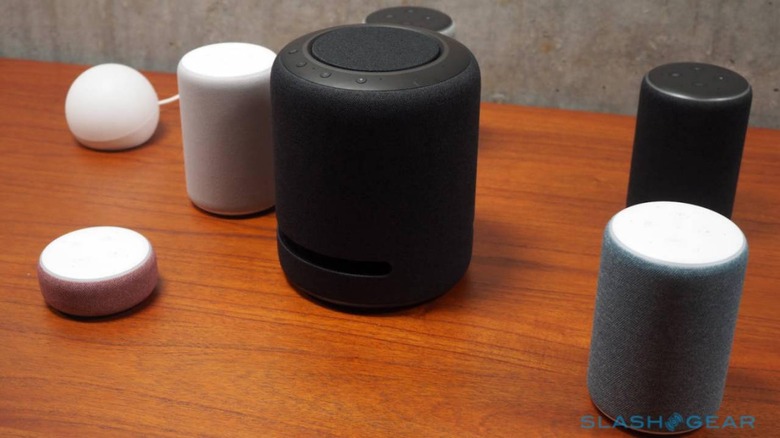 Amazon has rolled out a new feature it calls 'Alexa Home Theatre System' that enables its home entertainment customers to play audio from a Fire TV through an Echo smart speaker. The feature has launched with support for select Fire TV and Echo models at this time, including for some of the older units. Multiple configurations can be used ranging from a 1.0 to 2.1 setup.
If you don't particularly enjoy the audio quality from your TV's built-in speakers but you lack an external surround sound system, the new Alexa Home Theatre System may be a suitable option. With this, users can have the audio from content played on Fire TV piped through compatible Echo speakers.
The system can be set to use only a single Echo speaker, one Echo with the Echo Sub subwoofer, or two Echo speakers with and without the subwoofer. The feature currently supports the 1st and 2nd-gen Echo Plus, the Echo Dot with Clock, Echo Studio, the 2nd and 3rd-gen Echo, and the 3rd-gen Echo Dot. You'll need a 2nd-gen Fire TV Cube, 3rd-gen Fire TV, or Fire TV Stick 4K, as well.
Users can connect the two devices if they're on the same network and the same Amazon account. The feature is accessible within the Alexa app under the Devices menu. Tap '+' and you'll see a new setting called 'Set Up Audio System' followed by 'Home Cinema.' The compatible Echo devices will appear on the screen; choose the ones to use as part of the home theater system.
A similar process must be followed on the Fire TV in order to manage the speaker system — head into Settings, then click Display & Sound -> Home Theatre System. From here, you can enable a mode called 'Gaming Audio' for when you're playing games, plus there's volume control and 'Lip Sync Tuning' to ensure the audio is synced with the video.