Alcatel's OS-Agnostic OneTouch Watch Now Up For Pre-Order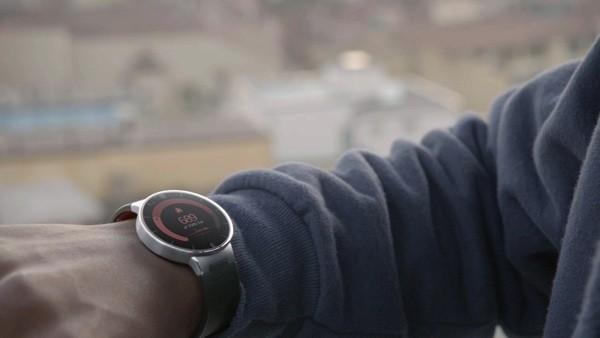 Alcatel's OneTouch Watch made its debut at CES this year, and like many other Alcatel devices, promises to bring decent performance at an appropriate price point. Today, the company is offering their OneTouch Watch for pre-order. As expected, the wearable will cost $149.99, and is currently only available via the company's US website. If you're wondering where Alcatel fits into the crowded wearable landscape, there is one feature we think you'll find favor with outside of the pricing: it's OS-agnostic, working with both Android and iOS.
In addition to it being open to your platform whims, the Alcatel OneTouch Watch has a 1.22-inch 240x204 resolution, 210mAh battery, and check in at 10.5mm thick. It's also IP67 water and dust resistant, and has the following sensors: accelerometer, gyro, altimeter, heart rate sensor, e-compass, and NFC.
Alcatel says their watch faces are fully customizable via the accompanying OneTouch move app, which is also where most of the functionality here will come into play. You'll need an iPhone 4S or newer running iOS 7 or higher, or an Android device running 4.3 or better. The Watch also sports Bluetooth 4.0.

Alcatel says the 210mAh battery will last anywhere form 2-5 days, which is pretty vague, but leaps better than some leading wearables. Charging takes about an hour.
Though it's still not clear exactly what the OneTouch Watch can do for you day-to-day, the price point will likely get many interested. While it is touchscreen, Alcatel's OneTouch Watch reportedly relies on a small bottom capacitive input rather than the entire screen. Think Moto 360, except the small 'flat tire' portion of the screen is all that accepts touch (above, most evident in the watch on the left).
It's got plenty packed in, and wearables are hot. Alcatel's pricing here will win some over, but we're not sure how it will tap into HealthKit or Google Fit, much less other smartwatch-y things like being used as a remote camera shutter. Not caring which platform you like is neat, but ultimately relies on Alcatel's support.
Alcatel didn't say when the Watch would ship, but noted additional styles were coming later this year.
Source: Alcatel