Alcatel OT 209 "one pence" phone cocks snook to VAT increase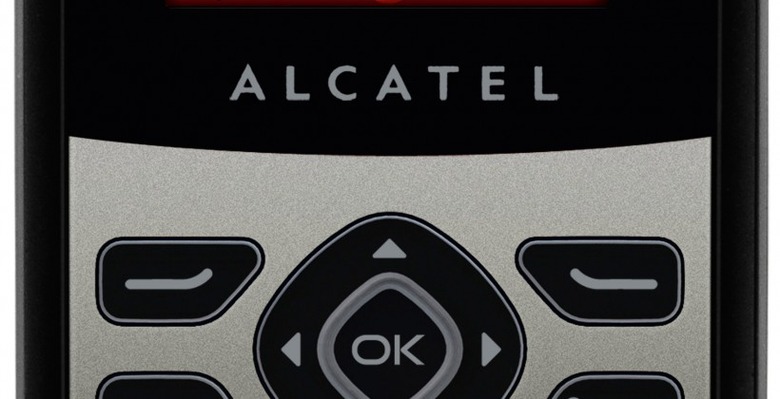 We're used to seeing – in Europe, at least – "free" phones given away with new agreements, but an almost-free pre-pay handset is still relatively rare. That's just what Carphone Warehouse is offering from today, however, with the super-budget Alcatel OT 209 going up for sale in the UK for just one penny.
The 1p phone will be available on the Talkmobile Pay As You Go Essentials tariff, though it's fair to say the OT 209 won't convince any iPhone 4 owners to ditch their Apple smartphone. It has a full numeric keypad and color display, along with an FM radio and a "fake call" trigger just in case you need to escape from an awkward blind date. It also recharges in just 2hrs.
As for the tariff itself, calls are 8p per minute, texts are 4p per message, mobile internet at 25p a day and you get half-price calls and texts to other Talkmobile numbers. Even if you don't want to opt for Talkmobile, the Alcatel OT 209 is still pretty affordable on other networks: Virgin Mobile, for instance, will give it to you for just 99p.
Press Release:
1p Phone Available at The Carphone Warehouse

From today, 4 January 2011, The Carphone Warehouse will be offering customers the chance to snap up the ultimate bargain and get a new mobile phone for the price of just one penny. Leading a host of price cuts in the January sales, the Alcatel OT 209 will become one of the best value phones on the market, perfect for those trying to save money after an expensive festive period.

The 1p phone will be available on Talkmobile's Pay As You Go Essentials tariff, which offers fantastic value on calls and text with calls at 8p per minute, texts at 4p per message, mobile internet at 25p a day and half price calls and texts to other Talkmobile numbers.

The compact, easy to use phone is simple to navigate with its super bright display and large separated buttons. It has a surprising number of extra functions, including a useful fake call feature which enables users to pretend their phone is ringing to excuse themselves from tricky situations, and a built-in FM radio and mobile games to provide entertainment while out and about. Plus, the phone has a great battery life that supplies up to 400 hours of standby power for every charge. Even when the battery does begin to run down, just two hours is all it takes to get back to full power.

Matt Stringer, UK MD of The Carphone Warehouse said, "This is a great deal which represents brilliant value for money. The competition in the UK mobile market has seen the price of phones driven lower and lower over the last couple of year. Now, we've become the first to offer one for just one penny which we hope will prove a huge money-saving hit with our customers after Christmas."

When purchasing a new mobile phone, customers can take advantage of The Carphone Warehouse's free Walk Out Working and trade-in service which gives money for old phones. Find out the trade in value of any mobile online at www.carphonewarehouse.com/mobiles/trade-in. Alternatively, make use of the recycling scheme in store which not only benefits the environment, but The Carphone Warehouse will also donate £10 to charity for every phone they receive.