Alcatel OneTouch Watch launches in White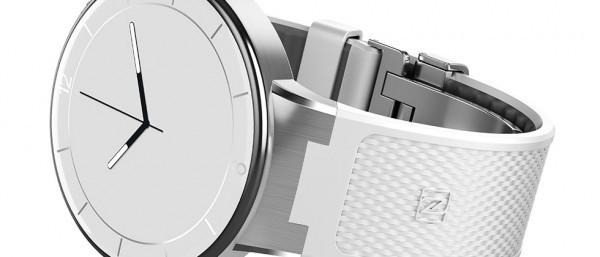 The software-agnostic Alcatel OneTouch Watch has launched a new color this week – bringing white to the table where before there was black. This is the color we saw the watch in earlier this year, while the Black option was released to pre-orders just a few weeks ago. This smartwatch is different from the rest. It doesn't run Android Wear, it's not running Tizen – and it's certainly not an Apple Watch. This is a unique offering from Alcatel, and it's prepared to connect with your Android or iOS smartphone right out of the box.
If what we've seen from Alcatel's most recent run of smartphones is any indicator, the Alcatel OneTouch Watch is a prime competitor for the rest of the smartwatch market. Working with its own OS means you're relying on Alcatel to provide you with apps, but you're not going to have to worry about an app available for one watch and not the other. There's only one.
This device has a circular display – a real, full circle – and it comes with a watch band that matches its bezel. Metal around the rim is matched by a metal power button, and you'll have in-built standard microUSB charging, so there's no need for a dongle.
This watch is available through Alcatel this week for a cool $149 USD. For now the White version is only available in Small and Medium, while the Black version is available in Small, Medium, and Large. Have a peek and drop down to our Alcatel timeline below for more information.