Alcatel Onetouch Hero 8 Tablet Boasts Universal Remote Companion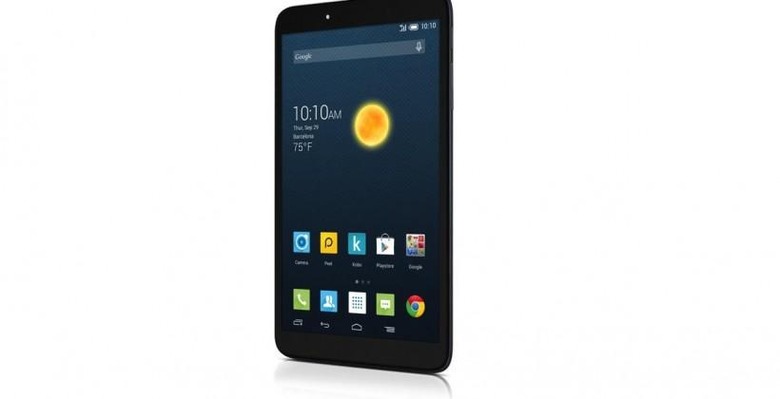 Joining the company's new smartphones, Alcatel has debuted a new 8-inch tablet, the aptly named Hero 8. This is the latest expansion in Alcatel's Hero product lineup, and is being hailed as one of the lightest and slimmest tablets of its size currently available. As with the new Hero smartphone, the Hero 8 tablet offers an octa-core processor.
The Hero 8 features an octa-core processor, 2GB of RAM, and 16GB of internal storage (it seems a 32GB model will also be offered). There's also a microSD expansion slot, though what capacity cards it supports are unknown. This is joined by a 4060mAh battery.
The display is a fairly high-resolution offering at 1920 x 1200 pixels, perhaps making it the most notable feature of the slate. This is joined by Android 4.4, Bluetooth 4.0, and 802.11b/g/n WiFi. There's a rear 5-megapixel camera and a 2-megapixel front-facing camera.
As mentioned, the tablet is compatible with a companion device that functions as a universal remote. Called the Sidekick 2, Alcatel says the device "acts as an extension" for the tablet, and can also be used for browsing messages and similar activities.