Alcatel One Touch Pop C-Series Brings The Low-End Spread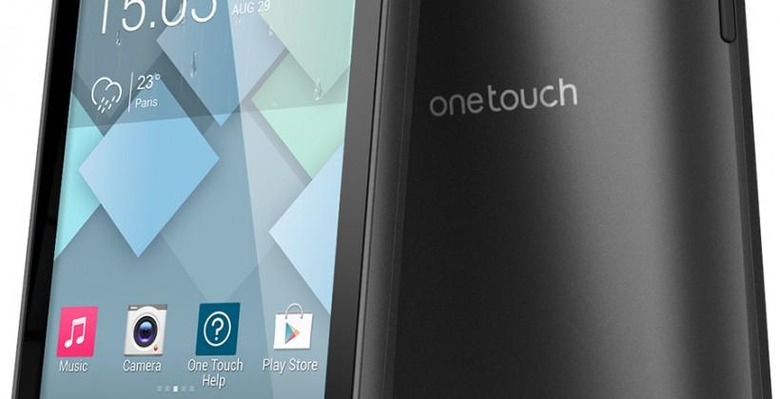 Over the past several months, Alcatel has been hard at work creating one relatively large spread of smartphones, today bringing on an additional four smartphone models to meet the other two shown off earlier this week. This is the Alcatel One Touch Pop C-series, and it includes the Pop C7, C5, C3, and C1, starting with a 4.5-inch display and working their way down to a 3.5-inch display. Needless to say, these devices will be aimed squarely at the low to mid-tier market.
With the Pop C1, you've got the tiniest of smartphones. It's an odd place we live in here in 2013, where the tiny phones such as this are the rarest of breeds – just 3.5-inches of display across this machine's front. This device comes with a dual-core processor and a lovely collection of color choices like black and both neon pink and green.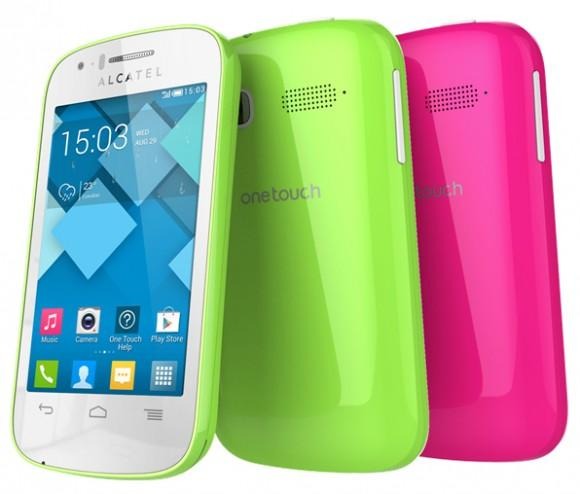 The Alcatel One Touch Pop C3 comes with another dual-core processor, this time clocking in at 1.3GHz where the C1 works with just 1GHz. This Pop C3 machine works with a 4-inch display as well, coming in with the same bright pink color as the C1 as well as another cool black. This device also works with a 3.2 megapixel camera on its back.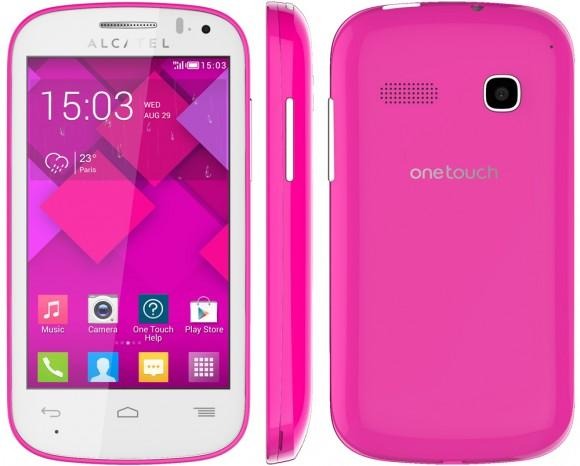 The Pop C5 works with a dual-core 1.3GHz processor and a 4.5-inch display as well as a 5 megapixel camera at its back. This device works with a white casing as well as a front-facing camera for video chat. The Pop C7 works with a large 5-inch display and a quad-core processor clocked at 1.3GHz. On the back of this device is a 5-megapixel camera, and this model comes in with a navy blue color casing.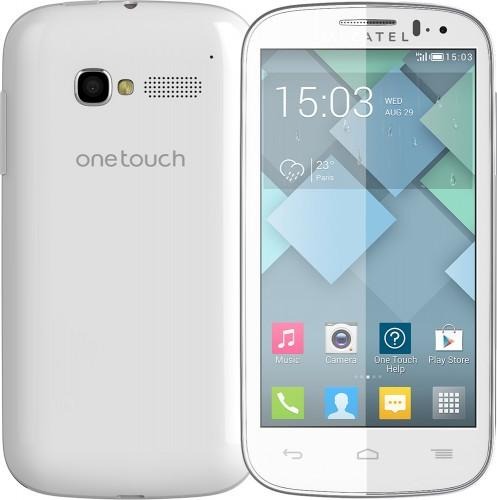 The full range of Alcatel One Touch Pop devices will be coming in with Android 4.2 Jelly Bean and will all be rolling with Alcatel's own software suite by the name of One Touch Live. This suite collects apps the folks at Alcatel recommend highly to users of their products, offering easy downloads so "users can easily personalize their device."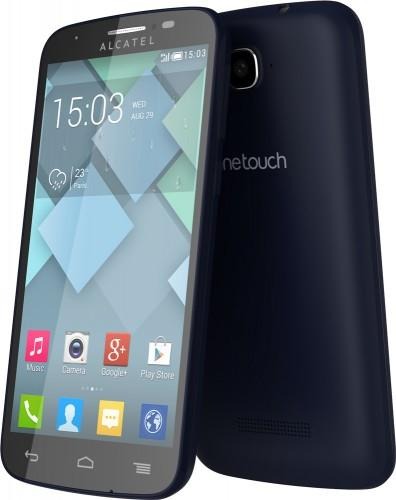 Pricing and release information has not been solidified beyond general month ranges: the C1 and C3 will appear in stores by October, the C5 will be appearing in November, and the C7 is being prepped for delivery inside the fourth quarter of 2013.