When it comes to Alcatel's new tablet line up, the One Touch Evo 7 HD is arguably the more exciting one. Today, however, its standard resolution sibling is making an appearance at the FCC, with all kinds of information about the tablet on display in the filing. Most of this is stuff that we already knew, but if you've been waiting for the One Touch Evo 7, this FCC filing means that it's one step closer to release.
In the One Touch Evo 7, we're working with a 7-inch display that touts 1024 x 600 resolution. Under the hood, you'll have a single-core CPU clocked at 1GHz working in tandem with 1GB of RAM. The tablet's 4GB of internal storage can be expanded on thanks to the microSD slot the Evo 7 ships with, and users can expect it to be running Android 4.0 Ice Cream Sandwich out of the box.
In other words, there's next to nothing for technophiles to get excited about with the One Touch Evo 7. Even though Alcatel hasn't announced a price yet, we're expecting this tablet to be pretty cheap, and that's where the main draw will be. The HD variant will have a price tag of $179, so we can probably expect a price point around $150 for the standard Evo 7.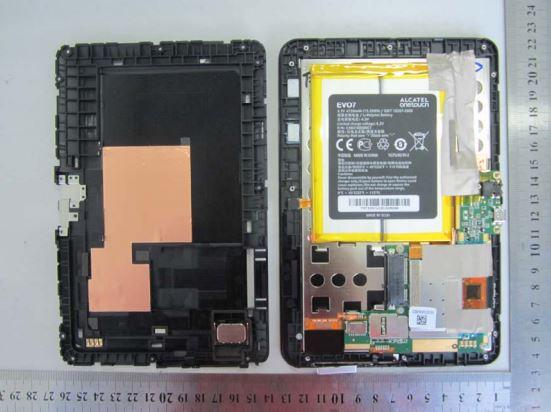 That definitely isn't bad for someone who's looking to enter the realm of tablets for the first time, but for everyone else, we imagine they'll ultimately look someplace else. In any case, if you're interested, you can take a look at some of the internal and external shots Alcatel has included in its FCC filing. There isn't any release date for the standard Evo 7 yet, but for what it's worth, the HD model should begin shipping in May.
[via Engadget]