Alcatel A5 LED covered smartphone leads MWC 2017 march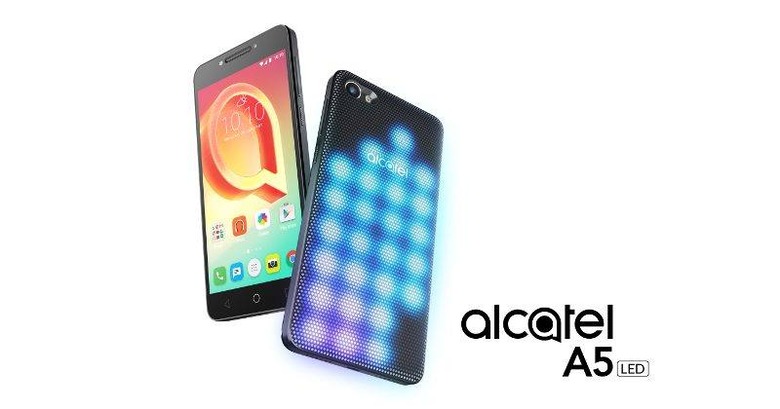 It isn't surprising to see some manufacturers reveal more than one device at the MWC 2017. In fact, Sony just unveiled four. Alcatel doesn't have as much nor as expensive, but at least one of them is just as flamboyant. Alcatel might claim that the U5 is the most affordable 5-inch 4G phone or that the A3 is the is the most affordable 5-inch HD phone, but it is the Alcatel A5 LED that will definitely draw the crowd, or the stares, because of its psychedelic rear.
Astute readers might recall a rumor that Alcatel would put out a modular smartphone in the same vein as the Moto Z's removable covers, and one of those mods would be an LED back cover. As they say, reality is stranger than fiction, or in this case, rumor. There is no modular design and that LED back cover is, in fact, built into the Alcatel A5 LED. The company is billing this as the ultimate personalized smartphone, with users able to set the colors they want for notifications, change the patterns every day, or create a light show to go with the beat of the music.
Other than that, the A5 LED is pretty unremarkable as far as specs go. It is powered by a MediaTek MT6753 and has 2 GB of RAM and 16 GB of storage. The 5.2-inch screen only reaches 720p HD resolutions. There's a rather disappointing 8 megapixel main camera and a 5 megapixel front camera. You do get Cat. 4 LTE though.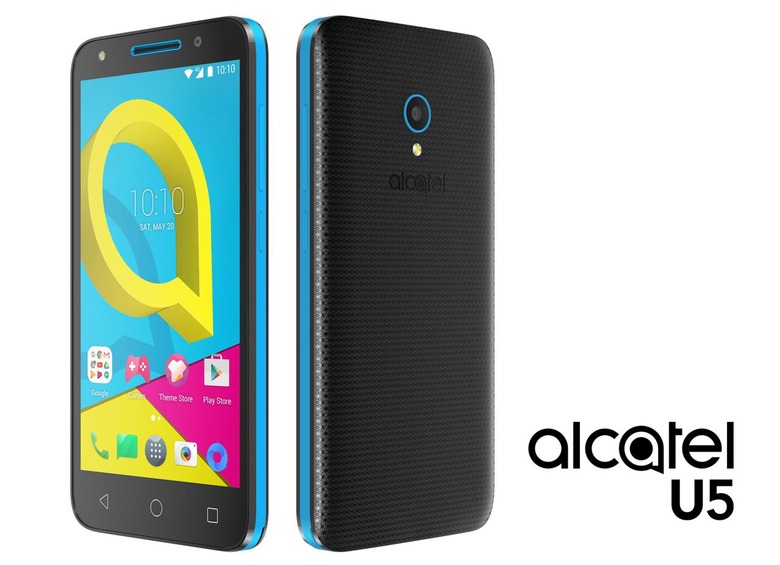 The Alcatel U5 is being positioned as an ultra affordable selfie-ready smartphone, mostly because of camera app features like Face Mask and Face Show. It also has a front flash, says Alcatel, though doesn't clarify whether that's from an LED flash or just from the screen. It also fails to actually describe the front camera itself. It runs on a MediaTek MT6737M with 1 GB of RAM and 8 GB of storage. The 5-inch screen might not make you smile with its 480x854 resolution.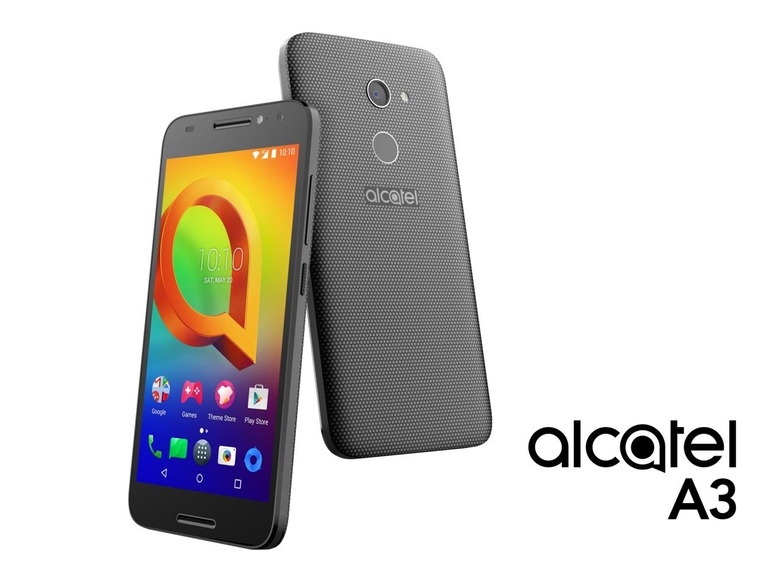 And finally, the Alcatel A3 is described as the "most affordable 5-inch HD phone", though, again, Alcatel mentions now price to support that claim. Unlike the low-end U5, however, the A3 does have something going for it, like the aforementioned HD screen. The processor is a MediaTek MT6737, not of the M kind, with 1.5 GB of RAM. For a budget smartphone, it surprisingly has a fingerprint sensor sitting below the 13 megapixel rear camera.
SOURCE: Alcatel