Alcatel 1X serves up Android Go at a super low price next week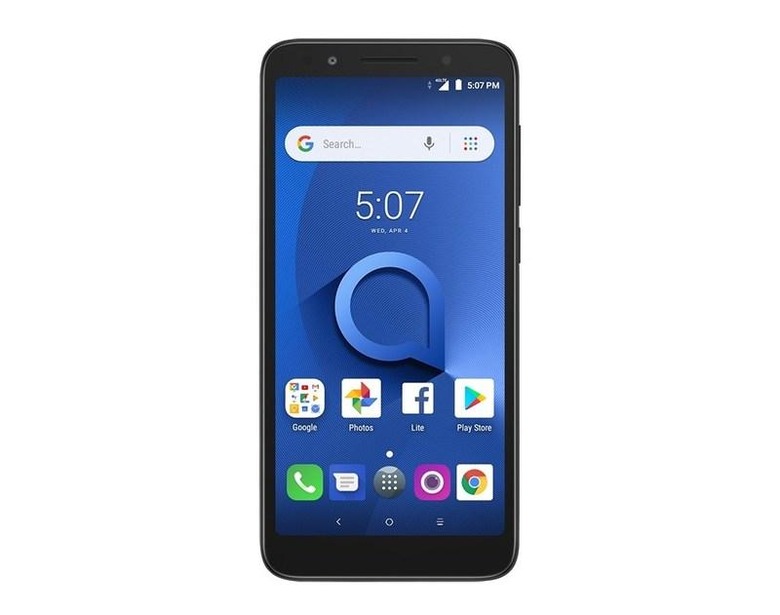 Even though the Alcatel 3V is only about a week old, today the spotlight is shifting to the company's first Android Go device. The 1X is the next ultra-affordable phone Alcatel has on deck for US customers, and it's launching next week. Before it does, though, Alcatel is telling us what we can expect from a handset that only costs $100.
As you'd probably assume from its low cost, the Alcatel 1X isn't going to have any showstopping hardware. The main draws of this phone are its super low price (at least as far as smartphones go) and the fact that it runs Oreo through Android Go. The hardware, on the other hand, is pretty much in line with what we'd expect from an entry-level device.
In keeping with a promise it made back in January, Alcatel has outfitted the 1X with an 18:9 widescreen display. Resolution for the 5.34-inch display clocks in at only 480 x 960, though, so don't expect to be wowed in that regard. Still, it is nice to see Alcatel bringing 18:9 displays to even its low-end devices.
The 1X features a 1.28GHz MT6739 CPU, and that's paired with 1GB of RAM and 16GB of storage. The phone does come with an SD card slot, but it'll only allow you to expand your storage by another 32GB. The phone's rear-facing 8MP camera is capable of recording 1080p video at 30 frames per second, while a 5MP lens has taken up residence on the front of the device.
While that hardware definitely won't be turning any heads, the value of the 1X is found in its implementation of Android Go and the optimized apps that come along with it. Alcatel has also included a number of social and photo features with the 1X, including Social Mode, which allows users "to take, edit and share photos in a fun and more efficient way." If you've been looking for a decent handset that isn't going to break the bank, you'll be able to find the Alcatel 1X on Amazon for $99.99 beginning next week, with launch slated for Best Buy and Walmart.com a short time after.