Alcatel 1x Evolve is a basic Android phone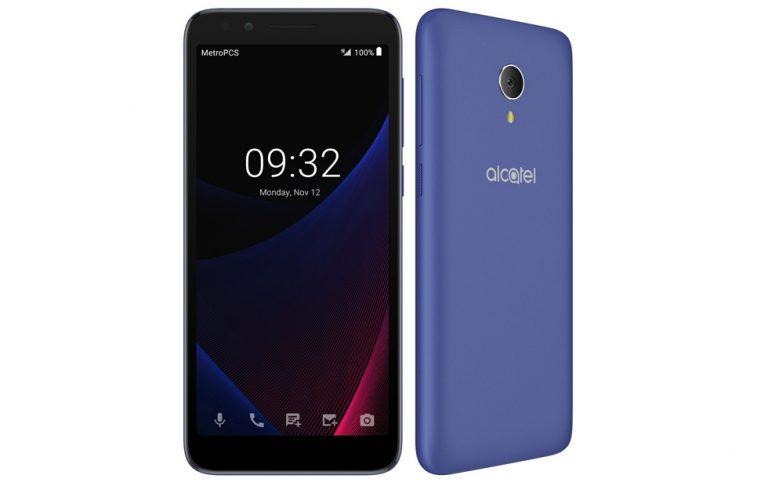 The Alcatel 1x Evolve was revealed this week with intent on launching with Metro by T-Mobile this month. This device was revealed in a single color: Suede Blue, and will be released with this one color alone. This device has a 5.34-inch display with 480 x 960 pixels – that's less than the otherwise almost industry-wide standard of 1080p for almost any mobile device.
This phone has just about the most basic set of specifications on the market today. It has a MediaTek MT6739WM with "up to 1.1GHz" quad-core processing power. There's one configuration, that of 2GB RAM and 16GB internal storage. Of that 16GB, around 9GB will be available to the end user. There's a microSD card slot – one that's capable of carrying an up-to 32GB microSD card.
This device has a nano 4FF SIM, Bluetooth 4.2, and the ability to run with VoLTE (voice over LTE). The battery inside this device is 2460mAh – that's pretty generous for the size of the display. The rear camera is 8MP with an LED flash, and there's a 5MP camera up front – basic, very basic.
This device's cost hasn't yet been revealed- but it'll probably be extremely inexpensive. Look for this device to be out with T-Mobile's Metro by T-Mobile (that's previously called MetroPCS) within a week of this article's initial publish time. Expect to use this phone to get online, maybe check your emails, and make some calls – not much else!