Alan Wake may head to PS4 as Remedy regains publishing rights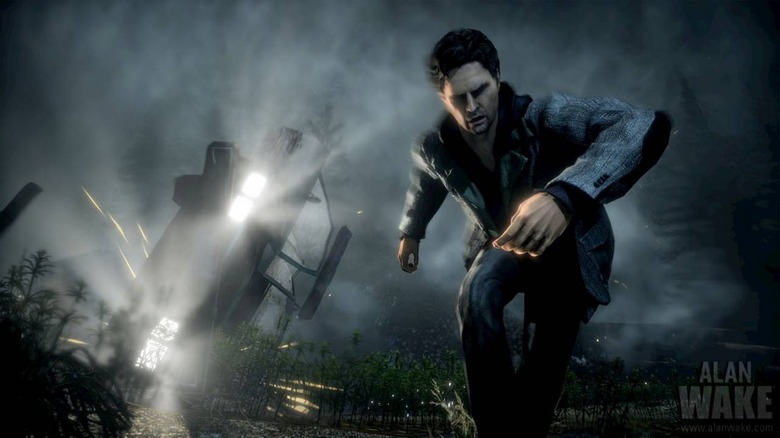 Despite the fact that the Alan Wake series is only comprised of two games, it's still one of the more memorable franchise from the previous generation. Those on PlayStation platforms never got to play either the original Alan Wake nor its follow-up, Alan Wake's American Nightmare, as Microsoft served as the publisher on those titles. That might all be changing, as Remedy Entertainment – the developer of both games – has announced that the publishing rights for Alan Wake have reverted to it.
That opens up a lot of possibilities for the Alan Wake franchise. Maybe one day we'll see a new game in the series – a proper sequel to Alan Wake was at one point in development but was later canned as Remedy worked on Quantum Break – but more immediately, it might mean that a couple of remasters are on deck. At the very least, it sounds like Remedy is considering taking the franchise multiplatform, but it doesn't sound like anything is set in stone yet.
Remedy announced that the publishing rights for Alan Wake are back in its control in a note to investors. Separately, the company suggested to Eurogamer that it could release Alan Wake on other platforms. "The only thing we want to clarify, now that Remedy owns the publishing rights, is that we could bring Alan Wake to different platforms if we so choose," a Remedy spokesperson said.
Whatever happens, it sounds like we won't see any movement right away. That same spokesperson said that Remedy is "fully focused" on launching its next game, Control, on August 27th. After that, though, we can probably expect Remedy to at least consider doing something new with the Alan Wake franchise.
It would certainly be cool to see something of an Alan Wake revival in the coming months, as Remedy can really do whatever it wants with the two existing games now that it owns the publishing rights. We'll see what happens from here, so stay tuned.