Akitio Thunder2Quad 4-bay Thunderbolt 2 storage device supports up to 20TB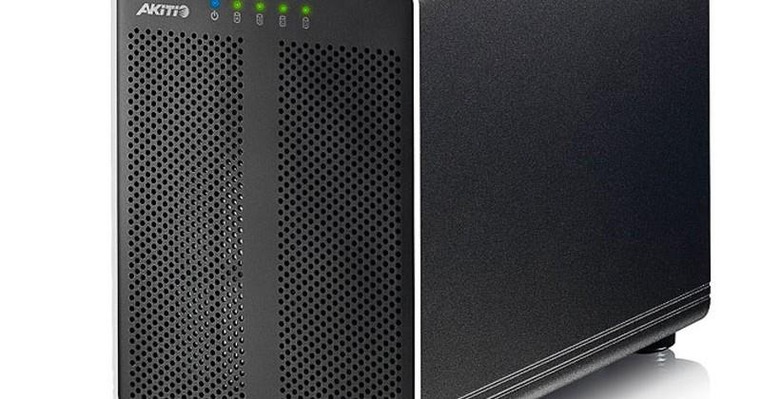 Akitio has announced a new storage solution that aims at people working with large video files. The storage device is called the Thunder2Quad and has four bays that support different drive sizes. Connectivity for the storage enclosure is via Thunderbolt 2 giving it very fast connectivity. Akitio designed the enclosure to work with 3.5" and 2.5" HDDs as well as SSDs.
Four internal storage bays allow the Thunder2Quad to support up to 20TB when fitted with 3.5" HDDs inside all four bays. For environments where performance is key, the storage device can be crammed with four SSDs allowing transfer speeds up to 1.4 Gbps.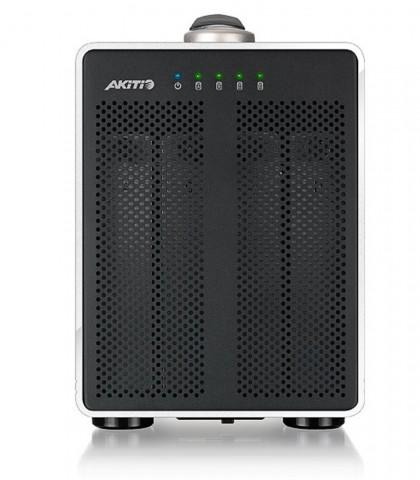 Akitio sells the Thunder2Quad as an empty enclosure where the buyer adds their own HDDs or SSDs. Buyers can also get the enclosure with HDDs or SSDs pre-installed and ready to work right out of the box. All versions of the storage device come with the Thunderbolt 2 cable. Akitio fits the device with two Thunderbolt 2 ports allowing for storage and display daisy chaining.
That second Thunderbolt 2 port is a big deal for users that have machines with only one available port built-in. The Thunder2Quad will sell for $449.99 for the enclosure only. No pricing is listed for versions with drives pre-installed. Choosing SSDs or larger capacity HDDs for the enclosure will significantly increase the price of the storage solution.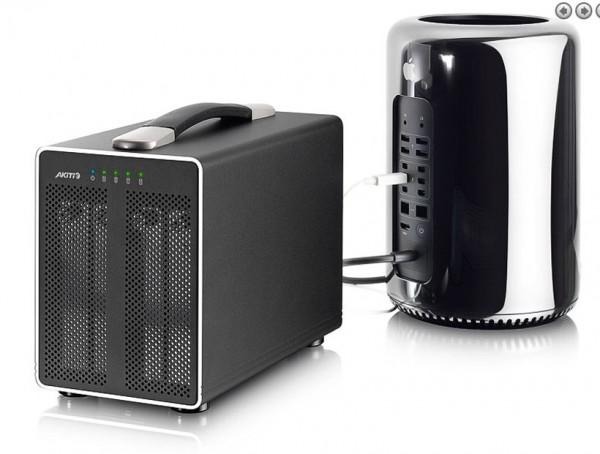 SOURCE: Akitio