Aivvy Q smart headphones learn your music preferences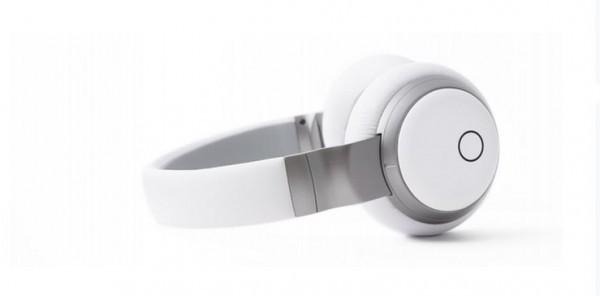 Wireless headphones are convenient, but the overall listening experience isn't quite as streamlined as it could be — making playlists, finding songs, downloading albums, and similar things all distract from the music listening experience. The Aivvy Q headphones are bid as a way to remove those hassles without suffering for it, and that is thanks to integrated smart technology. The Aivvy Q headphones learns the listener's music preferences over time and takes over the experience, including allowing the user to listen to music offline without setting up a local library.
The makers behind Aivvy Q say the headphones are the first "self-learning music player" available, and they are a standalone offering, meaning the user doesn't have to use a paired smartphone or tablet. They turn on when put on, feature a touch-based control panel in the ear cup, and allow users to favorite songs that are played in pre-arranged "channels".
The user can change the channel whenever they want by twisting the ear cup like a radio dial — over time, Aivvy gets better at learning what you like (kind of like Pandora) and plays the music you want to hear. When around WiFi, the headphones sync to the related Aivvy cloud, use the recommendation engine to find music you want, and cache the songs for offline playback later on.
The team behind Aivvy Q were seeking $125,000 USD on Kickstarter in funding, and they've exceeded that amount with $164,000 in pledges and 16 days remaining. The Early Bird unit is available for a pledge of $249 USD, which will include a year of a streaming music service for free. The shipping to backers is estimated to start in October.
SOURCE: Kickstarter