Airtop Small Form Factor Computer Offers GeForce GTX 950 Graphics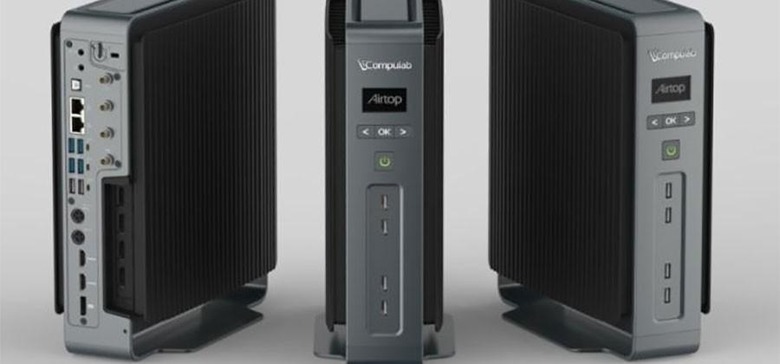 Gamers or computer enthusiasts who want a new gaming rig with the power to run games with the power sucking settings on, but want a PC that is not a massive box that sits beside the desk may find the new Airtop to be perfect. This is a compact machine at 12" x 10" x 4" and while you can get PCs that are considerably smaller, those smaller machines lack the power Airtop can bring to the desk.
The cooling system inside can dissipate up to 200W of heat and is able to run Intel Core i7 processors and pack graphics up to the NVIDIA GeForce GTX 950 inside. Workstation users can opt for Xeon E3 processors and NVIDIA Quadro M4000 graphics.
Anyone preferring to roll their own can opt for a barebones version that will support LGA1150 CPUs. Inside the small chassis is enough space for up to 32GB of DDR3-1866 RAM. The machine supports up to four 4K displays and has dual Gigabit Ethernet, 802.11ac, Bluetooth 4.0, and a PCIe x16 slot.
A pair of mini PCIe slots are available for expansion and the rig has several USB 3.0 and 2.0 ports. It's not a cheap machine with the barebones rig starting at $1128. A high-end model with hardware installed will set you back up to $2999. Airtop-G aiming at gamers with a Core i7 and GTX 950 graphics will cost $1968.
SOURCE: Liliputing