Airtame dongle offers wireless HDMI streaming from computer to TV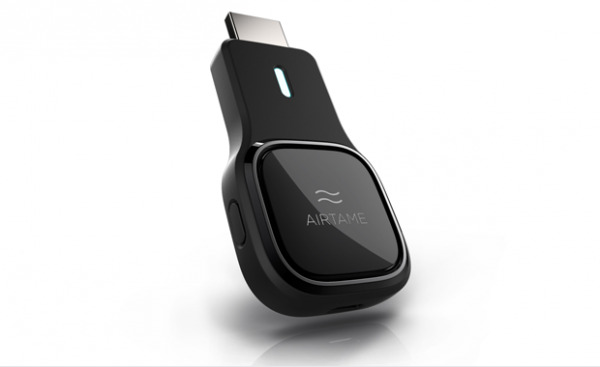 Whether for an impromptu movie session or to use as a giant monitor, there are occassions where one needs to connect their laptop to their television or other display. Such involves cables, and cables are inherently limiting — that's where Airtame's wireless dongle comes in. The company has shown off its device at CES, which plugs into the HDMI port on a display and connects with a laptop via an accompanying app.
The bragging point with Airtame is that it does not require anything to be plugged into one's laptop, keeping the computer entirely portable and able to be moved around anywhere within one's wireless network. The Airtame application has to be installed onto the computer, which will use the local wireless network to stream to the HDMI dongle. If desired, the stream can be password protected, and if there is more than one dongle, the stream can be sent to just one the use chooses.
The dongle supports a few different types of mirroring, allowing one to duplicate their laptop's display, or extend it as with a traditional secondary monitor. There's also duplicating to multiple external displays, such as in a business that uses multiple dongles in an office or board room. The dongle supports audio as well as video streaming, so there's no issues with having to get a secondary audio stream going.
The device made its debut and was funded through Indigogo, where it is sitting at $510,853 USD of its $160,000 USD goal. There are 9 days left in the funding campaign, with an $89 pledge being the threshold for getting a dongle. Shipping starts in May, though that is only estimated and, as with these things, it may be delayed.