AirSelfie2 mini-drone with 12MP camera now available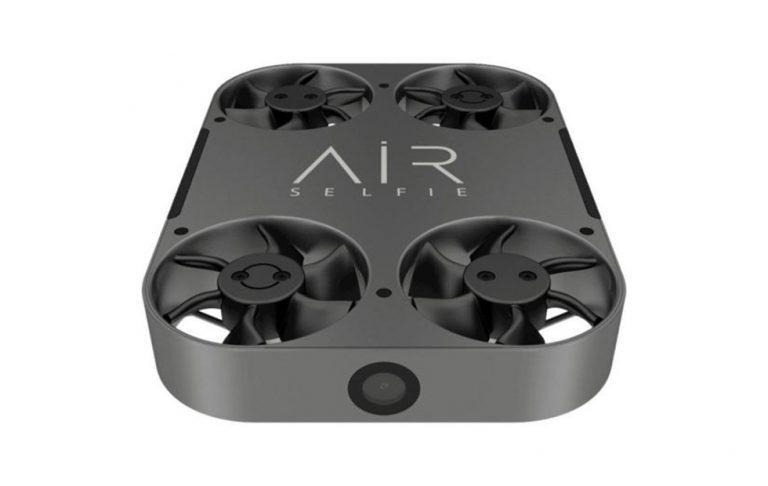 The tiny drone designed to take selfies from the sky, AirSelfie, is back with some important updates. The company behind the device has officially launched AirSelfie2, a sequel to the pocket-sized drone that improves the camera's resolution, as well as increasing both the storage and battery capacities. The device's core functionalities — fitting in a pocket and fly through the air — remain unchanged.
AirSelfie is one of many devices that solves a problem that doesn't really exist. The device is about the size of a phone, featuring the same four-rotor design as larger and more capable of quad-copters, but without the bulk. Unlike your average Parrot or DJI drone, the AirSelfie2 is little more than a slim anodized aluminum rectangle with four brushless fans inside.
Key to its nature, of course, is the new 12-megapixel camera, more than double the resolution of the original model's 5-megapixel shooter. Also new is the built-in 16GB of storage (via a microSD card), offering four times the capacity of the first AirSelfie model. The battery is also slightly larger, increasing flight time from around three minutes to five minutes.
That's not enough time to visually cruise the countryside from the sky, of course, but that's not what AirSelfie2 is designed for. Rather, the team behind the miniature drone intends their model to be something like your smartphone camera, only without the restrictions of gravity and your hand.
Using an Android smartphone or iPhone, users can control the device within an approximately 60ft range, using it to take a selfie or record a 1080p video from a unique perspective. AirSelfie2 isn't the only drone with such abilities, but this model's big boasting point is its tiny size: slip it in a pocket next to your phone and take it anywhere.
The AirSelfie2 is available now for $199.95 USD from Amazon and Best Buy.