AirPort Extreme teardown reveals empty hard drive slot without connectors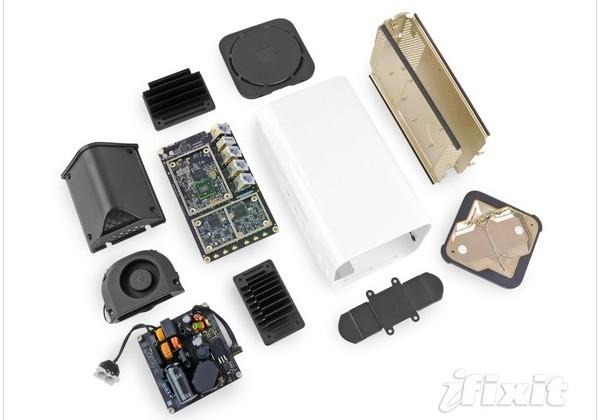 Hidden behind the new iOS 7, OS X Mavericks, and the new Mac Pro at Apple's WWDC keynote was the unveiling of a new AirPort Extreme and AirPort Time Capsule. The Time Capsule comes with 2TB or 3TB hard drive options and allow users to back up their Mac files, while the AirPort Extreme is simply just a glorified router. However, iFixit noticed during their teardown of the device that there's room for a hard drive.
While it's quite obvious on the outside that Apple used the same design for both products, they also actually used the same design on the inside, but they took out the hard drive and connectors in the AirPort Extreme, leaving an empty 3.5-inch hard drive bay on the inside. This is great news for DIYers, but sentiments may be premature.
It turns out that you need the connectors in order to actually use your own hard drive in the AirPort Extreme, so while you can easily stuff your own hard drive into the new AirPort Extreme, there's no way of connecting it to the logic board on the inside. However, DIYers could still possibly use a 2.5-inch drive and plug it into the USB port on the outside, but no word on if that works yet.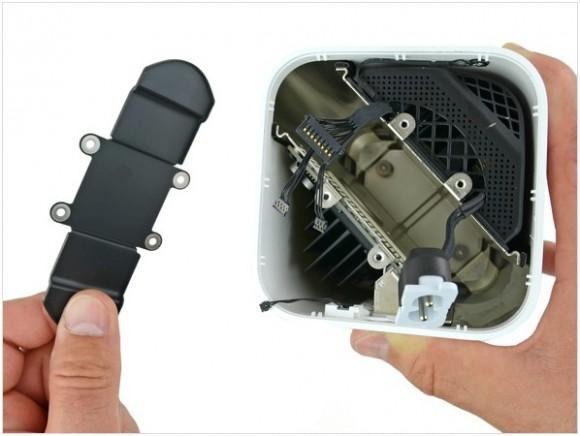 Aside from that, iFixit gave the AirPort Extreme a repairability score of 8 out of 10, saying that it was rather easy to take it apart, thanks to a lack of adhesive and no strange Torx screws. However, a bit of prying was needed, and it proved more difficult than expected, and the various connectors on the inside were rather frail.
Apple announced a redesigned AirPort Extreme at WWDC on Monday. The device itself is slightly larger than previous versions, but it takes up less space on a desk. The new AirPort Extreme is priced at $199, while the AirPort Time Capsules are priced at $299 for 2TB of storage, and $399 for 3TB.
SOURCE: iFixit