AirPods Strap will tie your wireless AirPods together with a wire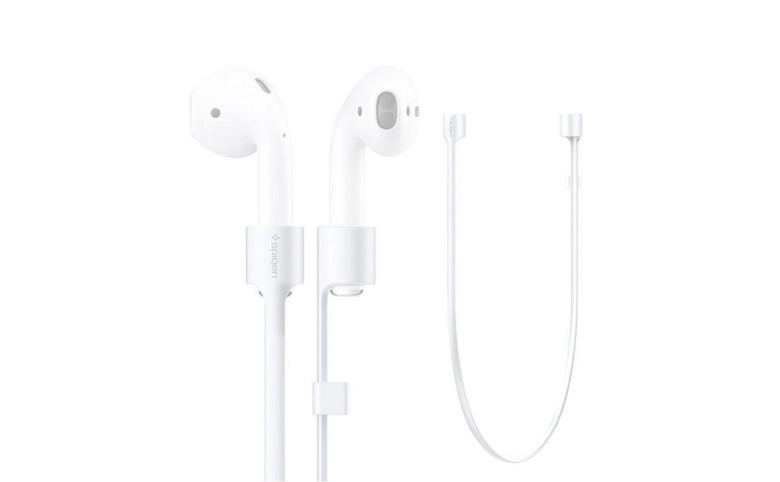 We may receive a commission on purchases made from links.
By now we all know that Apple has ditched the headphone plug on the latest iPhone model and went wireless with its included earphones. Those new wireless earphones are called EarPods and look sort of like a set of older EarPods that have had their wires cut off. The problem for some that have a hard time keeping up with their stuff is that the new AirPods aren't linked together in any way meaning it's easy to lose one of them.
A new product has turned up on Amazon called the AirPods Strap from Spigen. This is a very simple accessory is meant to tie your EarPods together and keep you from losing one of them. The AirPods Strap has two "C" clamps that click over the tips of your AirPods and link them together. The simple little cable has a patent pending.
The wire promises to be compact, lightweight, and very durable. When connected the Strap allows you to hang the AirPods around your neck when not in use or links them together in your pocket. The wire is designed to be tangle free and easy to install and use.
Shipping will happen on October 17 for $9.99 with free shipping. The AirPods Strap isn't eligible for Amazon Prime. The normal retail price for the AirPods Strap is $19.99; it's unclear how long the half price deal will last. If you want to know more about the AirPods you can check out our 3.5 things you need to know story. You can also check out our AirPods hands-on from launch for more details.
SOURCE: Amazon