AirPods Pro announced with active noise cancellation, silicone tips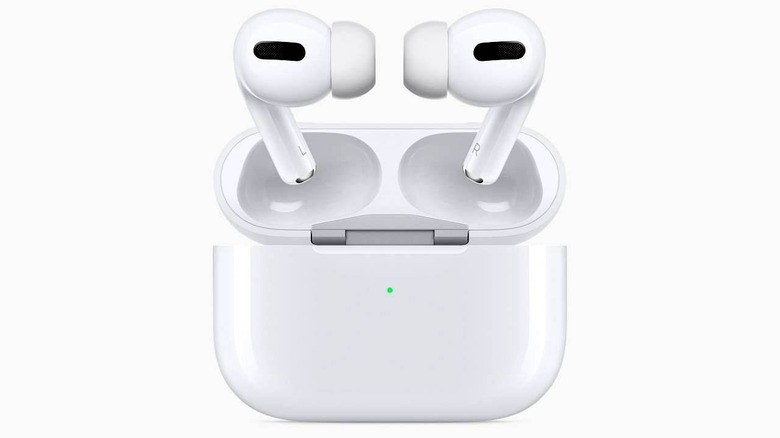 Earlier this month, rumors claiming that Apple was gearing up to release a new pair of wireless headphones called AirPods Pro started making the rounds. Apple wasted little time in confirming those rumors, today announcing that AirPods Pro are indeed on the way and will be available by the end of the month. Just as those rumors foretold, AirPods Pro will be quite a bit more capable than standard AirPods, but that of course means the price is going up as well.
Chief among the upgrades present in AirPods Pro is active noise cancellation, which uses a combination of microphones and software to remove background noise as you listen. Active noise cancellation is achieved using two microphones – one outward-facing one and another inward-facing one – that analyze and subsequently cancel out background noise, with Apple saying that AirPods Pro "adapts the sound signal 200 times per second."
While active noise cancellation is a big addition, many of us will probably immediately be drawn to the new look of AirPods Pro. The standard AirPods have undergone quite the design overhaul, as these new AirPods feature silicone tips. Apple says that AirPods Pro come with three different sets of tips of varying sizes, and that users will be able to run a test that relies on "advanced algorithms" to find out which tips fit their ears best.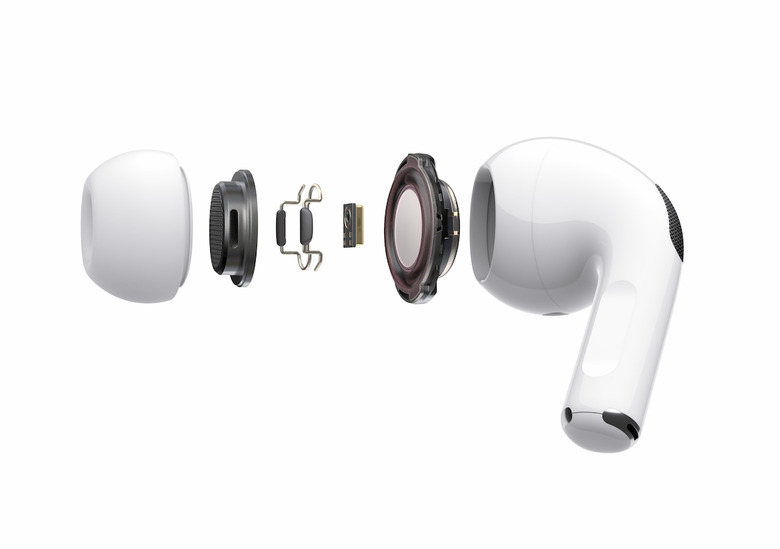 So, if you count yourself among the people who can't use standard AirPods because they don't fit your ears, then the announcement of AirPods Pro is probably a welcome one. AirPods Pro also uses Apple's Adaptive EQ, which will automatically tune low and mid-frequencies depending on the shape of your ear, with Apple saying that the earbuds' custom amplifier and driver will provide "rich bass down to 20Hz and detailed mid- and high-frequency audio."
Active noise cancellation is good for times when you want to focus only on what you're listening to through the AirPods Pro, but it's not that great for times when you want to listen and still pay attention to what's happening around you. The AirPods Pro offer a Transparency Mode that lets noises from the outside world in, and it can be switched on either through the control panel on your iPhone or Apple Watch or by using the force sensors built into the stem of the AirPods.
Those force sensors can also be used to play, pause, or skip tracks and accept or hang up on phone calls. Of course, if you want to go entirely hands free, AirPods Pro also support "Hey Siri," who can read out messages to you as they're received, just as it did with the original AirPods.
All of this sounds good, but it looks like that capability doesn't come without cost, both in terms of money and battery life. AirPods Pro will last for up to five hours of listening time on a full charge or three hours and a half hours of talk time. With active noise cancellation turned on, listening time dips to to four and a half hours, so we aren't really seeing any big improvements to battery life over the standard AirPods in these new buds. The accompanying charging case can hold enough juice for 24 hours of listening time and 18 hours of talk time, just like it did with the original AirPods.
Then we come to price, which will probably be a pain point for a lot of consumers. AirPods Pro come with a not-insignificant price tag of $249, so prepare to drop some serious cash if you're looking to pick these up. They're available to order now from Apple's website with shipping to set to begin on October 30th, and they'll start appearing in Apple's retail stores later this week.