AirPlayer Opens Macs To AirPlay Streaming From iOS [Video]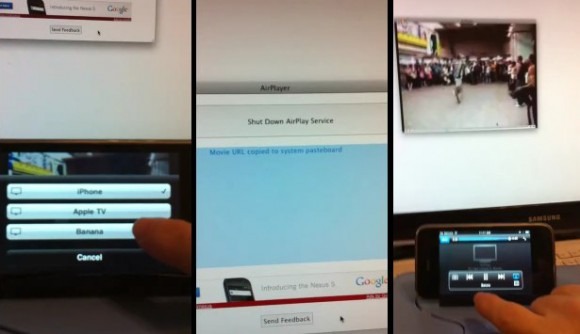 A new app grants AirPlay streaming media functionality to Mac computers, in effect convincing Apple's iOS devices that they are, in fact, Apple TV units. The app, AirPlayer, is the handiwork of TUAW's Erica Sadun, who reverse-engineered AirPlay and came up with a way for a software app to create and advertise a custom Bonjour AirPlay service that pretends to be an Apple TV.
Video demo after the cut
The app doesn't require a jailbroken iPod touch, iPad or iPhone, since to the iOS device it's merely streaming to an Apple TV on your network. However, if you do jailbreak you can run AirVideoEnabler, which opens up streaming support to DRM-protected content and other apps that Apple doesn't officially allow access to AirPlay functionality.
AirPlayer is currently in "extremely alpha" status, but an ad-supported version can be downloaded from Sadun's site. The same approach should work for Windows and Linux computers, she claims, though that will likely be left up to other developers to figure out.