AirPlay goes offline, possibly gaining p2p connection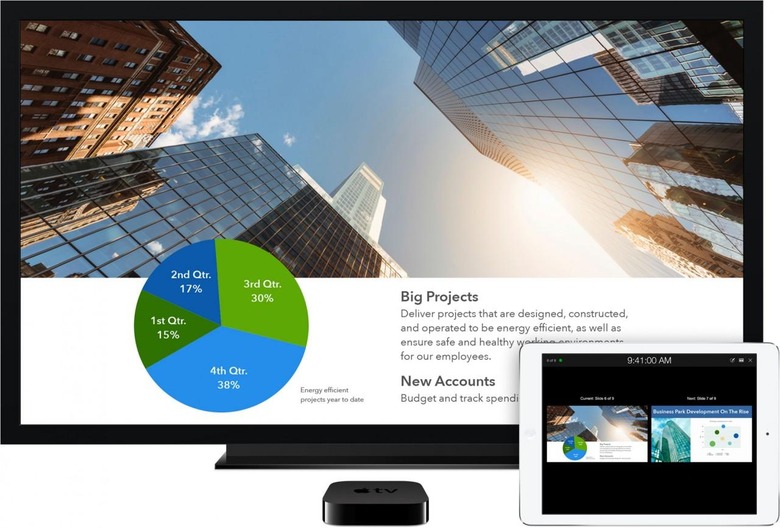 A small but interesting change is coming to AirPlay. Apple's streaming service is apparently going p2p, wherein we won't need a connection to actually make the system work for us. Listed prominently on the Apple website, details are still light.
On the Apple page for iOS 8, a slew of new features are listed. Under the enterprise section, there's a lot of bright, cheery pictures and solid talk of security and productivity features coming for the newest iOS. The very last line item is AirPlay, where Apple sneaks in a really nifty feature.
In the description of a new day for AirPlay, Apple says "wirelessly connect iPad, iPhone, or iPod touch to Apple TV without first connecting to the organization's network". Though they don't note how that will be accomplished, it does suggest a strong p2p connectivity feature for AirPlay. That might all be done via the same method Apple uses for AirDrop (Bluetooth), just keeping the connection a bit longer.
As we wait for an update for AirPlay — both hardware and otherwise — this could signal the timeframe we'll see it. Apple says iOS 8 will be ready this fall, so any new AirPlay features would probably have to be ready around then if this is meant to work seamlessly, and at the same time.
Source: Apple
Via: Electronista