Airnef utility supports Nikon WiFi cameras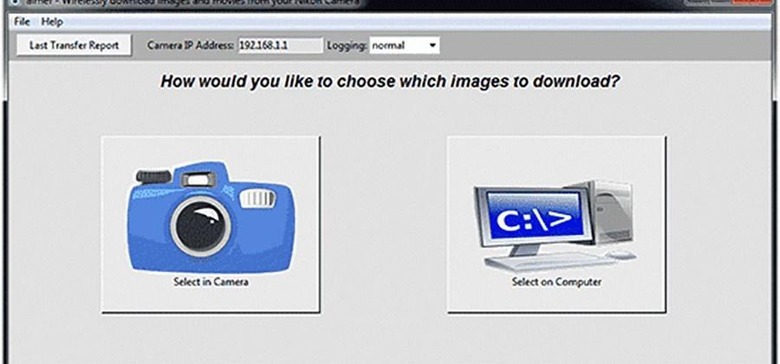 Many of the newer generation of digital cameras from companies like Nikon offer WiFi to make it easier to share and download images. Getting those images wirelessly off your camera may involve software that you don't like for one reason or another. It's always good to have a choice when it comes to the software you use and the new Airnef utility is able to download images from Nikon WiFi cameras.
Airnef is an open-source utility for downloading and transferring images or movies from WiFi Nikon cameras to your computer. The app runs on Windows, Mac, and Linux devices and will work with any Nikon that has WiFi integrated.
Airnef will also work with Nikon cameras that use an external WiFi adapter like the Nikon WU-1a or WU-1b adapters. The software could support the Nikon WT-4A and WT-5A adapter, but that is unconfirmed at this time.
Anyone who has lost their factory download software of just doesn't like what Nikon offers can try Airnef out free. A video tutorial for Airnef is available below for anyone wanting to get more details on the software before downloading. If you happen to own one of the WT-4A or WT-5A equipped cameras, let us know if the software works for you in the comments.
SOURCE: Nikon Rumors