AirDroid 3 mini-Review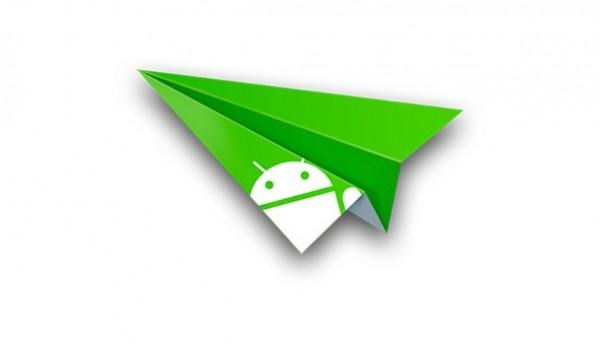 Blurring the lines between desktop and mobile devices for years now, the development team at Sand Studio have released AirDroid 3. AirDroid 3 is the biggest update to the AirDroid ecosystem since the beginning, this system allows you to have pop-up notifications from your phone appear on your desktop computer's home screen. SMS messages appear and are able to be replied to with a tap, and you'll be able to take and make calls from your desktop as well.
Certain phones are also able to mirror their screen and functionality entirely. If you've got a rooted device, you're in luck – otherwise we're waiting on the full list of device that'll be able to work right out of the box.
AirDroid 3 works extremely well for notifications and decent for mirroring. The mirroring bit isn't necessarily ready to roll for the public at the moment – it's still in Beta.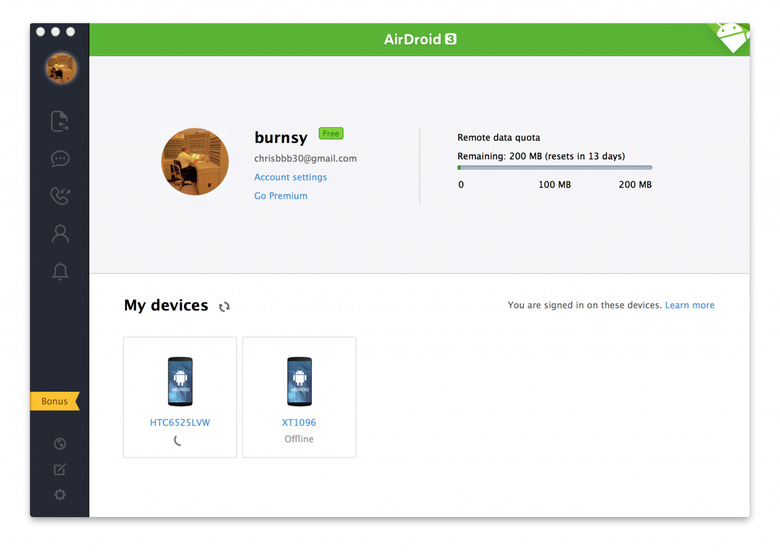 Screenshot capabilities still work extremely well, this bit done through the web.airdroid.com console. This update, however, is really all about the desktop system.
Data transfer is swift and reliable. You're using Wi-Fi to directly connect between machines, meaning – for us – right around 2.1MBs transfer speeds. That's about an album of music every few minutes.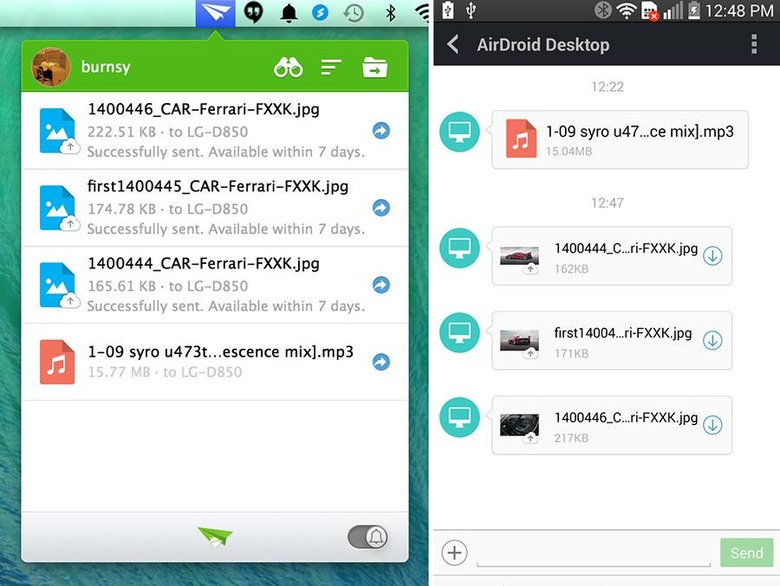 You'll see the AirDroid icon above your desktop, near the other icons in the upper-right-hand corner of your display if you're on a Mac. Click in and you'll see recent activity, a switch for notifications, a button to send files to any device you have connected, and a pair of binoculars – this is your portal to mirroring.
The update is great – the newest version of AirDroid is top-notch, and besides the manufacturer-made connection systems like Galaxy S connect to Galaxy notebooks, this is one of the best-working smartphone-to-PC connections we've seen on the market.
You can grab AirDroid 3 from the Google Play app store right now for free. There's also a premium model which includes thief photos, multiple device connections, and higher data quotas for Remote Connection Mode.
UPDATE: AirDroid 3 will be popping up on Google Play later today. For now you can grab AirDroid 2 – which will then update when the time comes.
UPDATE 2: AirDroid 3 is live!