AirDog follows you around to record your action moments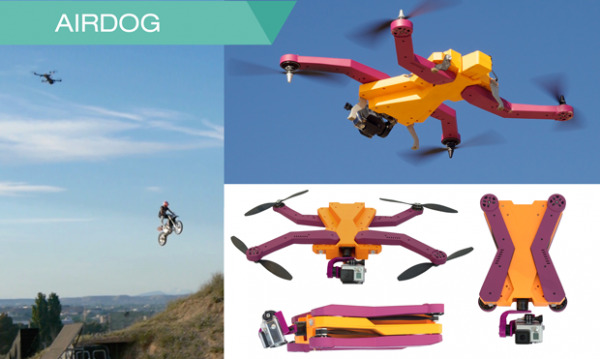 Like a dog, it will follow you wherever you go. Like a drone, it will do so from high above the air. And with a GoPro camera in its grasp, it will record your every move, jump, dive, twist, and turn. That is AirDog, and it will be coming hopefully soon to sports fans and movie makers alike.
What is a good sports or action stunt without an audience? But let's face it, you will most likely not have an audience all the time to give witness to your almost impossible achievements. You could have someone record you live, but even with a drone, one will easily hit limitations, both of the physical and the theoretical kind. Enter AirDog, a drone designed to follow you around like, well, a dog, and to capture those moments, without the need for a pilot or controller. It's easy to draw comparisons between AirDog and Hexo+ since the two are competing for the same spot in the market. But while Hexo+ seems to be more focused on ease of use, AirDog is designed to give the user maximum control and to be as rugged and tough as it can be.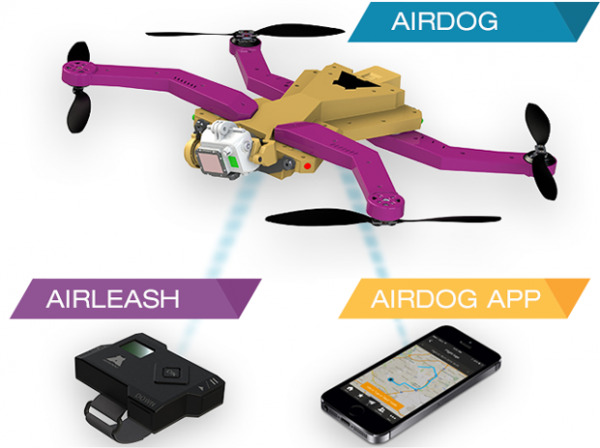 One key difference between the two drones which immediately shows AirDog's vision is the AirLeash. Hexo+ uses a smartphone as the drone's tracking target, which should already raise a few flags in people's heads. Smartphones, even the more rugged ones, are just not built for the punishment that extreme sports enthusiasts would take them through. They are also not as precise as a dedicated device. That is why the startup behind AirDog decided to develop a third separate component that will become the drone's beacon. There is still a smartphone app for controlling AirDog, but once the setup is done, you can leave that more expensive device in a safer place.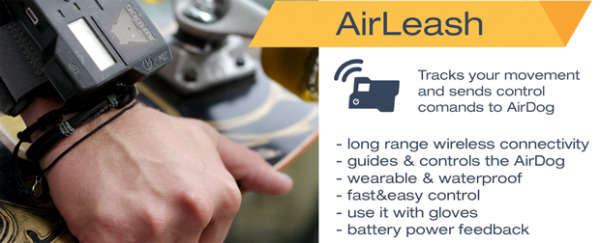 The drone itself is promised to be tough, rugged, and yet portable. Promised features included foldable arms, impact-resistant body, prop guard, and, perhaps more importantly, easy repair. Like the Hexo+, the AirDog's gimbal is compatible with GoPro cameras. Unlike the former, however, AirDog encloses the camera in a protective case to ensure that not just the drone but also the camera remain safe and dry at all times. Put them all together, and you get one sporty flying dog to keep you company during your most death-defying stunts, and to help prove to the world that you survived it with flying colors.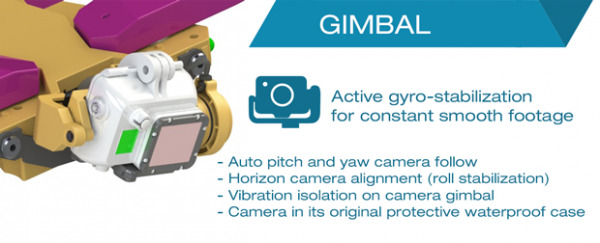 For all the features that AirDog offers, the price is proportionally higher. With the lowest $995 tier all gone, anyone who wants to back this Kickstarter project and get one AirDog kit will have to fork over $1,195, which isn't exactly cheap, though the planned $1,500 retail price post-Kickstarter is even steeper. The project hasn't actually reached it $200,000 goal yet, but it is more than half-way there with 38 days still to go. Should things go as scheduled, which they almost never do, AirDog is slated to ship to backers in November this year.
SOURCE: Kickstarter