Airbus Plans To Pack Customers In, Patents Standing Seats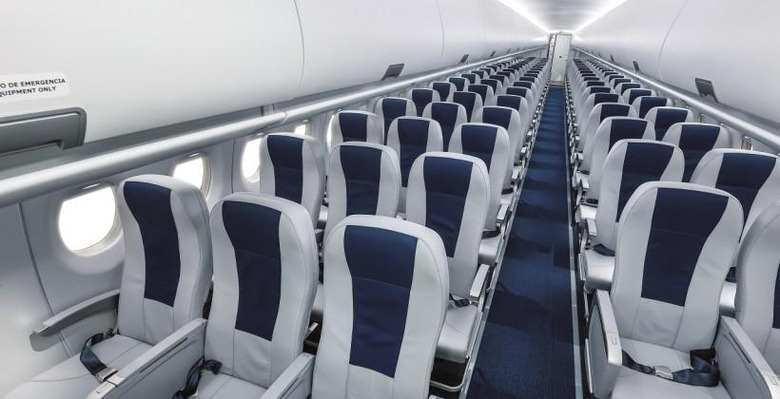 Do you already feel uncomfortable (read: claustrophobic and grumpy) when flying? Even first class can feel a bit cramped, depending on the aircraft, and it looks like that issue will only be getting worse. A patent filing has surfaced showing a design for standing airplane "seats".
The patent filing is from Airbus, and while said to only be a concept that won't necessarily be implemented into aircraft, it hints at a future in flight that will leave most everyone feeling uncomfortable. The diagram, featured below, shows a seat that looks akin to what you'd find on a tricycle.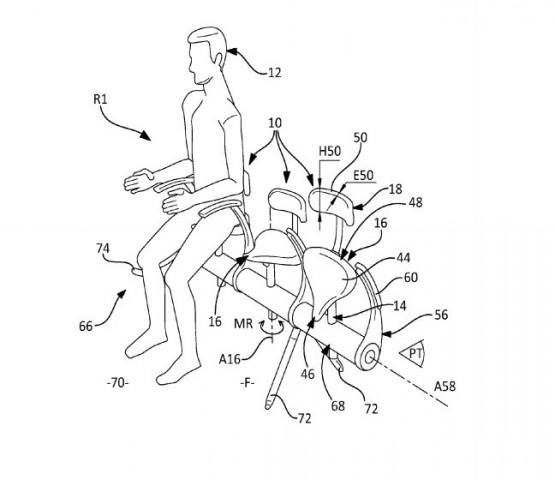 The seat can be folded down, and behind it is a simple low-sitting backrest that can be adjusted upwards (though not enough to support your neck, by the look of things, so kiss napping through a flight goodbye). Next to the seat are two fold-up armrests.
Though the diagram shows the individual straddling the seat, make no mistake: this is a standing seat, providing no element beneath one's thighs to take the pressure off one's backside when sitting. The question now is, would you be willing to sit in one of these seats on a short flight in exchange for lower airfare? Drop us a comment!
SOURCE: Mashable