Airbus Mars rover will send samples back to Earth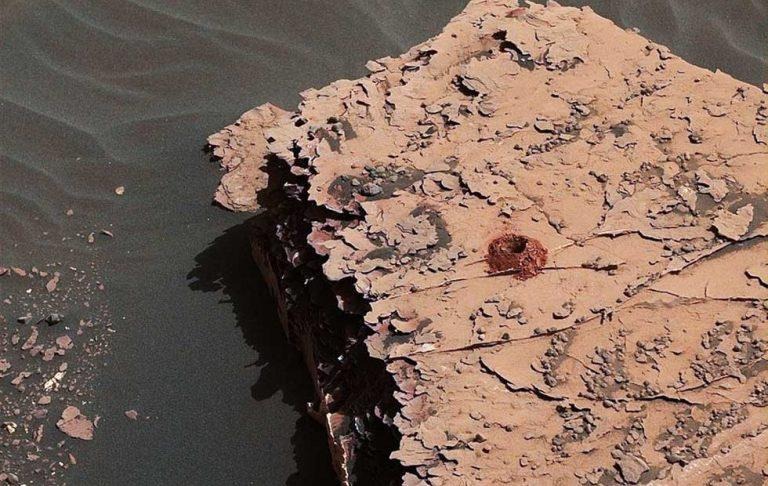 The United Kingdom has announced a new deal with Airbus that will have it develop a special Mars rover for the European Space Agency (ESA). Unlike the two rovers NASA currently has operating on Mars, Airbus' rover will be able to ship samples back to Earth, giving scientists physical access to soil and rock dust from the Red Planet. This will mark the first time Mars samples have been delivered to our own planet.
The announcement was made by UK Science Minister Sam Gyimah, who said that Airbus has been awarded a 3.9 million GBP contract by the ESA. With those funds, Airbus will develop its own Mars rover designed to complete what NASA has started. According to the UK government, this new rover will pick up sample collected by NASA's Mars 2020 rover and then transfer them back to an ascent vehicle.
That vehicle will put the samples into orbit, after which point they'll be transferred to a spacecraft that will return them to Earth. Presently, NASA operates two rovers on Mars called Opportunity and Curiosity. Both robotic vehicles have greatly outlived their original missions, having spent years trawling the Red Planet to collect data that is sent back to researchers. Via these two vehicles, humanity has learned a great deal about Mars and hints about its ancient past.
Finer details about the contract, including when work will start and when the eventual launch is anticipated weren't revealed. It'll a number of years before we see Mars samples arrive on Earth, however. Talking about the new contract, Gyimah said:
One rover bound for Mars in 2020 is already under construction by Airbus in Stevenage and the knowledge and expertise honed there will now be applied to designing this new mission, which aims to safely deliver – for the first time – material to Earth from another planet.
SOURCE: Gov.uk