Airbus is turning airplane cargo holds into red-eye dormitories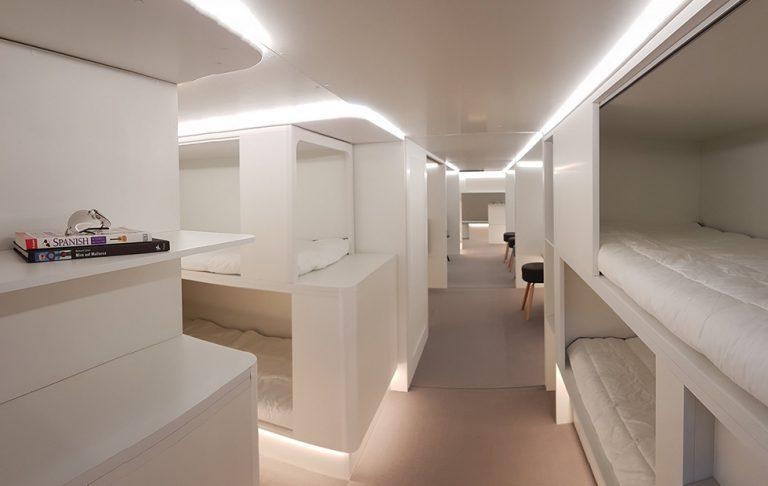 Airbus has announced a partnership with Zodiac Aerospace, a company that develops equipment and systems for aircraft cabins. Under the new deal, the duo will develop sleeping berths for passengers that enable them to comfortably nap during long flights. The sleeping berths will be designed as modules that can be swapped in the place of regular cargo containers, enabling an aircraft to be tailored to each flight's needs.
According to Airbus, the passenger sleeping berth modules won't interfere with an aircraft's cargo loading system and cargo floor, instead sitting directly on it. With these modules, airlines will have a new way to offer expanded services to their customers, namely the ability to stretch out and nap. Such sleeping quarters are common on passenger trains and welcomed on long, particularly international, flights.
Replacing the cargo containers with the sleeping berths isn't an extensive process, with Airbus explaining that it can be done during a typical turnover. Airlines will be given a catalog of options by 2020, says the company, for the Airbus A330 initially. They'll be available for line-fit and retrofit markets.
As well, Airbus is looking into whether sleeping compartments can be offered on the A350 XWB. The company has previously worked with Zodiac Aerospace to offer lower-deck resting facilities for crew members. Talking about the plan is Airbus Cabin & Cargo Programme head Geoff Pinner:
This approach to commercial air travel is a step change towards passenger comfort. We have already received very positive feedback from several airlines on our first mock-ups. We are pleased to partner with Zodiac Aerospace on this project which will introduce a new passenger experience and add value for airlines.
SOURCE: Airbus