Airbus intros new all-electric aircraft prototype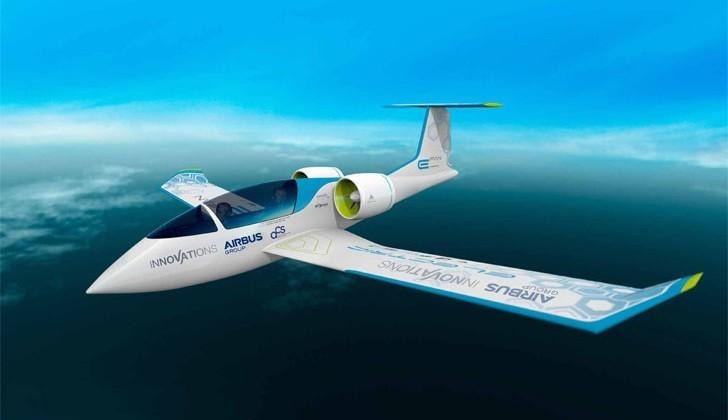 Airbus is known for its huge passenger jets, but it has just debuted something out of the ordinary at the Paris Air Show. Airbus unveiled the E-Fan 2.0 prototype aircraft. It's an all-electric aircraft that claims to be the first "plug-in plane". It's a small, two-seater plane with a 31-foot wingspan. The plane is crafted from carbon fiber composite materials, keeping the aircraft light, weight only 1100lbs when empty.
The two-seater plane is only able to stay up in the air for about an hour. But, throughout that hour, it's nearly silent and has zero CO2 emissions. 120 lithium-ion polymer batteries are housed in the wings, powering twin 30kw engines that are capable of flight speeds up to 136 miles per hour.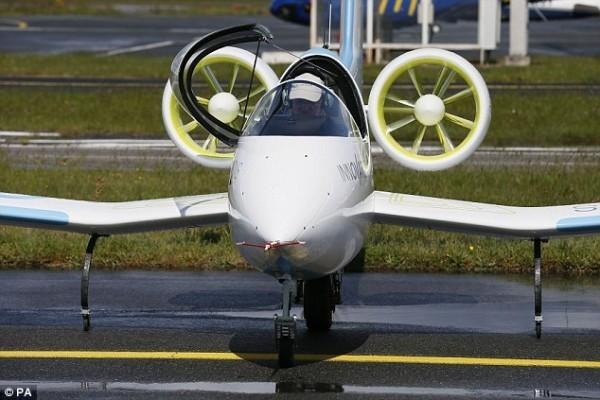 Earlier this year, the solar-powered Solar Impulse 2 electric plane flew around the world. The plane took its time with the journey as its top speed was less than 50 miles an hour. So, the technology for long-haul flights from alternative energy sources exists, but is too slow to be utilized as mass transportation.
Airbus says that it wants to have an a 100-seat electric passenger plane by 2050. That's a far-fetched idea with a far-off date–in other words, the technology is nowhere near practical, yet. But, the E-Fan technology is currently being used by Airbus to build electric aircraft training models for flight schools. A four-seater E-Fan 4.0 is also in the works and it scheduled for production by 2019.
Source: Daily Mail