Airbnb Plus takes on high-end hotels with quality promise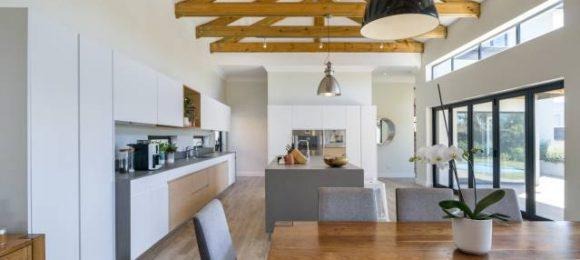 Airbnb is taking on high-end luxury hotels with Airbnb Plus, a subset of homes from only the highest-rated hosts. The new category was announced today, as an option for travelers looking both for a more unique place to stay and more confidence that what they'll turn up to when they arrive will be as promised in the listing.
That's one of the lingering reasons many travelers say they still prefer using traditional hotels, rather than Airbnb. Although the experience might not be as unique as a one-off home, the knowledge that you're likely to get what you expect from a five star hotel – whether a chain or a boutique property – can provide an extra hit of reassurance. In comparison, Airbnb users are generally reliant on the accuracy of the original listing and other visitors keeping that honest with their post-stay reviews.
Airbnb Plus aims to address those lingering concerns. On the host side, all of those in the program will be rated at 4.8 or above in the company's five-point scale. There'll be the guarantee of an in-person greeting or a lockbox or keypad for entry, and travelers will get access to a special team of Airbnb Plus customer service and the promise of swifter responses.
On the home side, there'll be in-person quality checks with a 100+ list of criteria each property must ace. That, Airbnb says, is based on feedback from users, and ranges from things like plenty of high-quality towels and bedding, through to cooking essentials in the kitchen, and even more esoteric factors like artwork and character decor. If you've ever worried about shower water pressure, Airbnb Plus will be checking that, too.
As with the current Airbnb offerings, there'll be the choice of whole homes or single rooms under the Airbnb Plus umbrella. The company says there'll be around 2,000 locations across thirteen different cities to begin with, though that's certain to increase as the scheme grows more popular with hosts. To lure in greater involvement by hosts, Airbnb says it will be offering upgrades to its "Superhost" membership which include things like discounts on smart home tech from Nest and others, custom URLs on the site, and priority placement in browsing results.
Airbnb Plus won't be the last of the company's drive into more traditional high-end territory, however. Later this year, Airbnb plans to offer luxury properties with the promise of "world-class hospitality," as part of its "Beyond by Airbnb" scheme. At the same time, it'll have new property listing categories for more unusual locations, including "Boutique" and "Unique Space."