Air Display for iPad reviewed: make your iPad a secondary monitor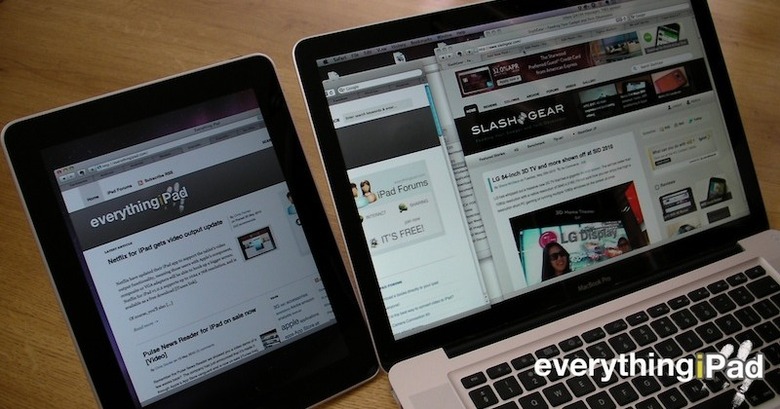 Graphic designers, musicians and IM-addicts already know how useful a secondary sub-display can be, and now iPad owners can find out the same.  Air Display, fresh to the App Store, is Avatron's $9.99 answer to extending your OS X screen across to your iPad via a WiFi connection, and we've just reviewed it over at Everything iPad.
Setup is straightforward (though it currently only works with OS X, not Windows machines) and connecting is fast; Air Display also supports both portrait and landscape iPad screen orientations, though it's not as instantaneous as with a native app.  As you might expect, video playback is disappointing, though not unwatchable.
Maybe the biggest issue is control; while the touchscreen is mapped to the OS X mouse, the usual iPad kinetic scroll and other gestures aren't supported.  For all the details check out the full review.  Air Display is available in the iPad App Store now, priced at $9.99 [iTunes link].