aigo P8860 MID video dissection: HSDPA upgrade possible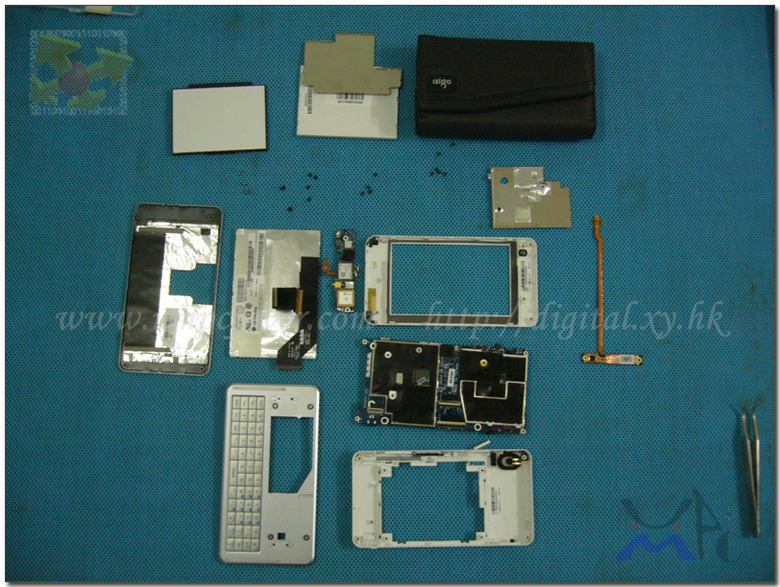 Nothing like a good device dissection to clear the pipes on a Monday, and if the BenQ S6 hands-on feedback left you thinking "great, but what's inside those little MIDs?" then this might appeal.  aigo's P8860 MID has a similar 4.8-inch touchscreen to the S6, but brings a slide-out QWERTY keyboard to the mixture; in the UMPC Fever forums they've been looking inside to check out possible upgrade potential.Video dissection after the cut!
There's good and bad, if a straightforward parts swap-out is what you had in mind.  The P8860's 512MB of RAM and 4GB SSD are both soldered in place, so you'll need to be adept with a soldering iron if you want to upgrade there.  However, there are plenty of internal spots where you could add a 16GB or 32GB flash drive, if extra storage is a priority.
Alternatively, one of those spots could be used to add in an HSDPA modem.  The version of the aigo P8860 on sale through the official worldwide distributors doesn't appear to ship with a WWAN module installed.