Aigo P8860 MID gets worldwide availability; XP drivers coming October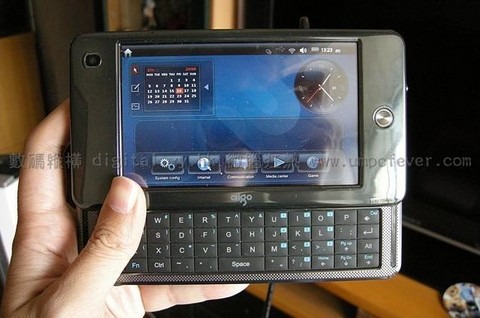 If half the problem with MIDs and UMPCs is explaining to would-be buyers why they really ought to consider one, the other is actually finding them for sale.  Aigo's P8860 MID is a case in point; on sale since August in Hong Kong, trying to find one elsewhere will force you onto eBay.  Now, finally, an official reseller has been nominated, Direct From Japan, who will happily ship you the P8860 anywhere worldwide.
If we're dealing in halves, then the remaining 50-percent of today's good Aigo news is that the company has signed the necessary deals with Microsoft and Intel to be able to promise Windows XP drivers for the Mobile Internet Device.  A Windows XP version was spotted at the Hong Kong launch but no timescale for availability given; we now know that come the first week of October the drivers will be released.  It will mean the 4.8-inch touchscreen will be properly recognized and functional.
Direct From Japan are asking $699 for the Aigo P8860, including free shipping worldwide.  That compares well to the HK$5228 (US$670) price-tag in Hong Kong.  Your money gets you an Intel Atom Z500 processor, 512MB of RAM and a 4GB SSD for storage, all in something weighing just 350g.
[via Pocketables]