Ahtec Tiny TN120 budget Tablet PC on sale in Europe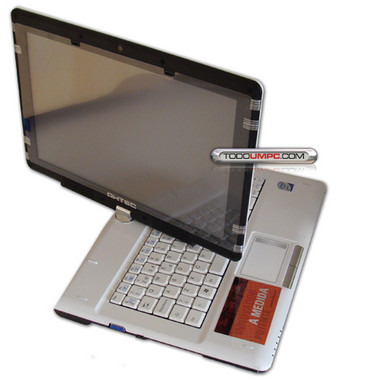 Ahtec have begun selling their Tiny TN120 Tablet PC in Europe, a 12.1-inch convertible powered by a 2.1GHz Intel Core 2 Duo T8100 processor.  ToDo UMPC have been giving the notebook a good going-over, and put together a video demo which you can see after the cut.  As tested, the TN120 had 2GB of DDR2 667MHz RAM, a 160GB 5,400rpm hard-drive and onboard DVD-RW drive.
Other specs include a 256MB Intel GMA X3100 PCI-e graphics card, WiFi, Bluetooth and infra-red, a PCMCIA slot and three USB ports.  Options include a Blu-ray drive, up to 320GB storage, increasing the RAM to 4GB and a range of Intel processors.
The TN120 is on sale in Europe now, priced from €637 ($986) before tax.  No word on whether it'll come to the US, though.
The video is in Spanish, but it's still a good exploration of the TN120: 
[via Ultra Mobile PC Tips]