Age of Wulin pre-release auction nabs $16k for a virtual sword

There's no denying that the virtual world is one lucrative enough for people on both sides of the equation to dedicate their lives to it – and in no more relevant a place today than a pre-release auction of virtual goods for a game by the name of Age of Wulin, this auction selling a man a sword for $16,000 USD. Of course he didn't drop USD on this weapon, and the only physical representation of it he'll see is a plaque (generous of them!) that he can hang in his room while he uses the "real" thing in the game when it's released in the Spring of 2012. This game will also be released in the USA soon after the Chinese Beta, but it'll only be this one lucky fellow who'll be slaying his opponents with this one sword.
Can you believe this situation? It's not just the sword in question that banked a hefty price, either, the Snail Games auction fetching masses of bills for items created uniquely for the auction. There was a sheath for Hook of Departure that sold for $1,600 and a Lordly Spear Sheath that sold for a cool $2,500. Tiny items such as pre-paid time cards sold for $15 and enhancement materials sold for right around $30. Now we need a similar auction for Diablo III, yes?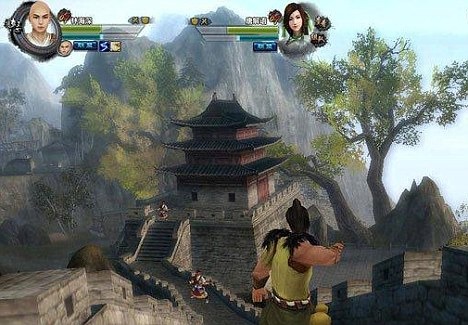 The game dubbed Age of Wulin from whens the items come is set in medieval China and is centered upon martial arts. Characters explore the mainland in a way not entirely unlike how players do in the already ultra-popular World of Warcraft MMORPG, this game aiming to capitalize on that same genre of games. Quests are set, enhancements to one's character are attained, and your ultimate betterment is what you must seek. You'll never have that 16k sword though, never!
[via Dailymail]