Age of Empires: Definitive Edition will be dead on arrival thanks to Microsoft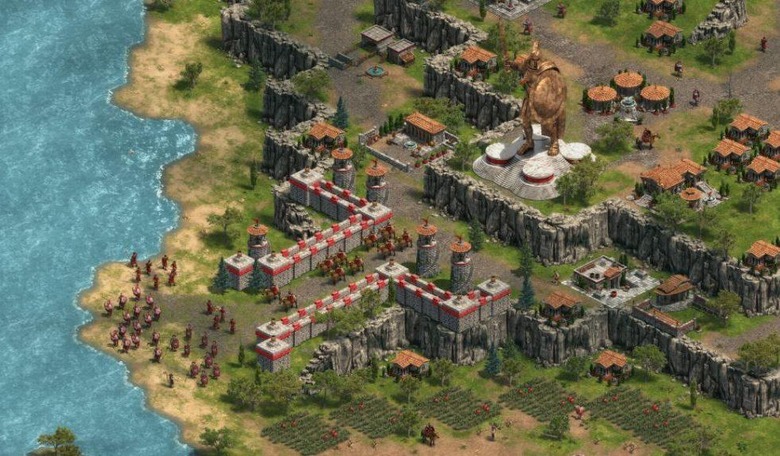 As far as strategy games go, the Age of Empires series ranks among the best of them. Age of Empires II is arguably the most fondly remembered game in the series, and a few years back, it was remastered to play nice with modern systems and displays. Now Microsoft is looking to do the same thing with the first Age of Empires game, and after being hit with a delay that pushed it beyond its original October launch window, we now have a new release date. Unfortunately, that release date becomes a lot less exciting when you realize that Microsoft is playing the exclusivity game with this launch.
Microsoft has announced that Age of Empires: Definitive Edition will launch on PC on February 20 – just about one month from now. This remake of sorts bring a number of improvements along with it, the most exciting of which being that Microsoft has "completely" rebuilt the game's visuals to support 4K resolution. Of course, the game with still look much like it did when Age of Empires was first released years ago, but if you happen to have a fancy new 4K display in your set up, Age of Empires: Definition Edition will take full advantage of that.
Other improvements include LAN play and online play through Xbox Live, a re-recorded soundtrack that features a "new orchestral score," and added campaign narration. Players will also find that the campaign and scenario editor has been improved for this release, so if that was a big draw for you in the original, you'll be able to revisit that aspect in the Definitive Edition. You'll even be able to share your creations on Age of Empires' official website, giving other players a chance to check them out.
That all sounds great, but Microsoft might just be turning this game into one that's dead on arrival instead of one that's widely celebrated at launch. While Age of Empires II HD is available through Steam, it sounds like this re-release of the original will be a Windows Store-only affair. There are numerous things that point toward this, such as Xbox Live multiplayer and the fact that Microsoft says Age of Empires: Definitive Edition will be available only for Windows 10 PCs.
For some players looking for a nostalgia kick, Age of Empires' Windows Store exclusivity won't matter much. For others, though, it's a big deal, and one has to wonder if multiplayer populations will be bottlenecked out of the gate because Age of Empires: Definitive Edition won't be available through Steam. There are a lot of PC players out there who play exclusively through Steam, and I'm not sure that a fondness for Age of Empires – even though it's an excellent game – will change that.
We'll see just how well it sells, but I really think Microsoft is shooting itself in the foot by making this a Windows Store exclusive. If that doesn't bother you, you can head over to AgeofEmpires.com to sign up for the closed beta, which will add more players on January 29. For now, head down to the comments section and let us know what you think about Microsoft's decision to offer Age of Empires only through the Windows Store.