After Fallout 76 stumble, analyst predicts 2019 release for Elder Scrolls VI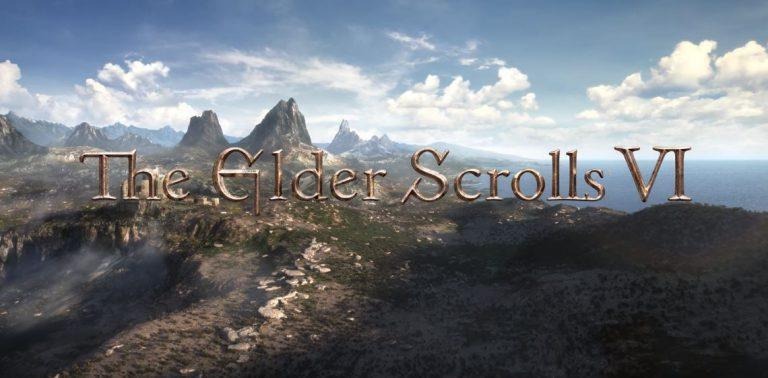 Even though Bethesda has promised that 2019 will be a big year when it comes to improving Fallout 76, there still isn't much denying that the game hasn't really had the success the company was hoping for. With this in mind, one notable industry analyst has been driven to make a bold prediction for Bethesda in 2019. Wedbush Securities analyst Michael Pachter thinks that Bethesda may move up the release of The Elder Scrolls VI to 2019 in order to compensate for the chilly reception of Fallout 76.
While many of us would probably like to see The Elder Scrolls VI release this year, Pachter's prediction seems like a very hopeful one. Bethesda hasn't detailed The Elder Scrolls VI at all outside of a brief E3 2018 teaser, which suggests that the game is only in the early stages of development.
Still, Pachter thinks that Bethesda might speed up development to get the game out the door sooner. "The flop of Fallout 76 makes a hit more essential for Bethesda, and I expect them to accelerate development of ESVI," Pachter told GamesIndustry, noting that he also predicted that The Elder Scrolls VI would release in 2016 and 2017, so the game's release date has certainly eluded him in the past.
While Pachter might be right when he claims that Bethesda will speed up development, it seems unlikely that the company will have the game ready at some point this year. So far, all the signs we've received point to The Elder Scrolls VI being years off, which would make moving release up to 2019 a very difficult – if not outright impossible – task.
Bethesda seems to be committing to improving Fallout 76 in 2019 as well. A few days ago, the company said it has a lot planned for Fallout 76 in the future, so it sounds like the game will have a pretty intense update schedule throughout the year. In any case, we'll be keeping an eye out for talk of Elder Scrolls release dates, so stay tuned for more.