After A Delay, Fortnite Is Finally Getting The Driftboard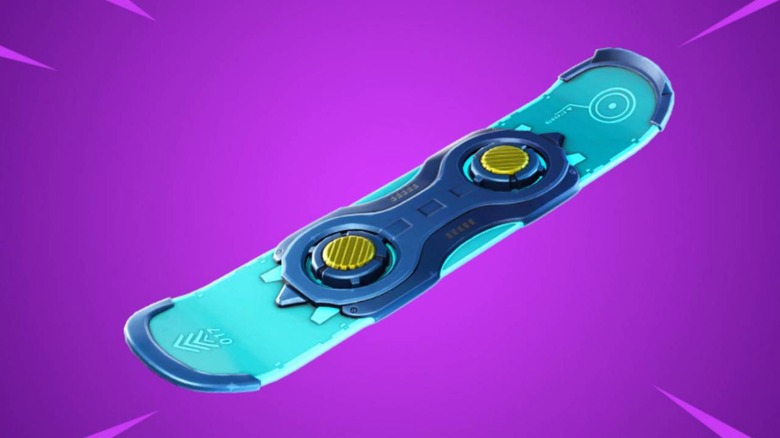 Epic has started teasing the next item coming to Fortnite, and it's one that was intended to debut at the beginning of season 7. We're talking about the Driftboard, which was originally scheduled to go live in Fortnite's v7.10 content update weeks ago. It was removed from the patch at the 11th hour so Epic could continue to tweak and balance it before release, with the promise that it would be added in a later update.
That update is apparently the one that's coming later this week. Epic has popped a teaser for the Driftboard up in Fortnite's in-game news section, as it usually does with upcoming items and weapons. "Mobility. Style. Flare. Put your own spin on the game with the new limited time Driftboard," the teaser reads.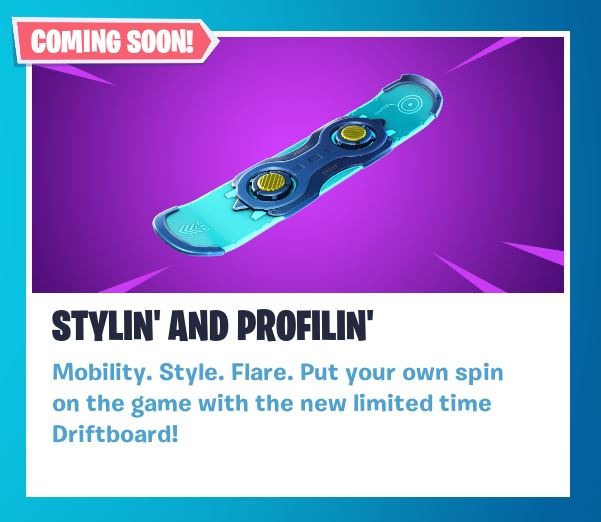 Though that isn't a very descriptive teaser, it does let us know that it'll be a limited time item. Chances are the Driftboard will feature primarily in a limited time game mode centered around it, but whether or not we'll see it added to the main battle royale mode is another question entirely.
Epic's in-game teaser for the Driftboard likely means that it'll be added in this week's v7.40 content update. Epic has confirmed that the update will go live at 8 a.m. Eastern on February 19 with no downtime needed, so barring any last minute delays, we'll be cruising around on Driftboards by this time tomorrow.
We'll have to wait until tomorrow's patch notes drop to learn more about how the Driftboard functions – along with whether or not it'll only be available in an LTM. We'll have those patch note details here for you bright and early tomorrow, so stay tuned for more.