Affordable Galaxy Note For Europe Rumor Refuses To Die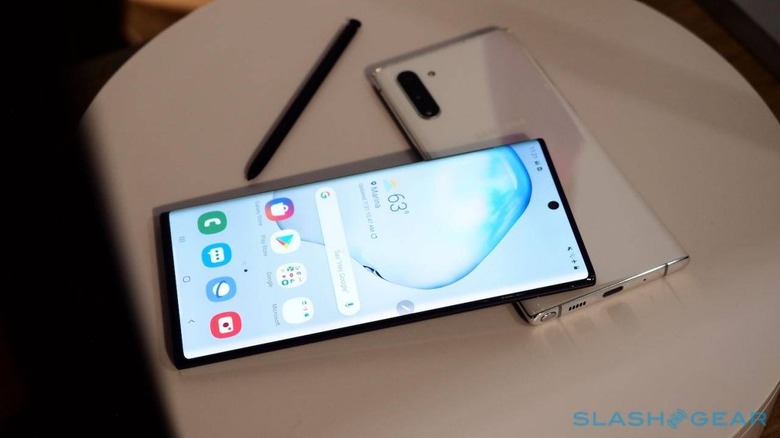 The Galaxy Note and Europe have had an odd relationship. Not too long ago, Samsung decided that the European market didn't need or want an S Pen phablet. Times have changed, of course, and the Galaxy Note line is a bit more global now. Now it seems that Samsung is again making an exception for the region as rumors of a cheaper, mid-range Galaxy Note continues to surface, this time including even the colors for the still-mysterious smartphone.
This isn't the first time we've heard of a special variant for Europe. Months before the Galaxy Note 10 even launched, there were some whispers about a smaller variant considering the Galaxy Note 10 was expected to be larger than any Galaxy Note before it. The Galaxy Note 10 was indeed larger but no special case was made for Europe.
And then a certain SM-N770F popped up from nowhere and was eventually associated with the SM-N750, better known as the Galaxy Note 3 Neo. That phone was launched in early 2014, just a few months after the Galaxy Note 3 but shared little with it in terms of hardware. It was, for all intents and purposes, the first and so far only mid-range Galaxy Note phone.
SamMobile now follows up that report with two color options for this still unnamed phone: red and black. Whether these are of the gradient or rainbow kind isn't known but the point is that it reinforces the speculation of such a phone being in development.
Unfortunately, that's all there is to know about this SM-770F at the moment. To differentiate itself from the Galaxy Note 10, it would need to be smaller, less powerful, and way more affordable while still keeping some key features and design intact. If that were the case, fans of the Galaxy Note line might want to also get their hands on one, whether or not they're in Europe.