Aether Cone updated with Bluetooth and multi-room sync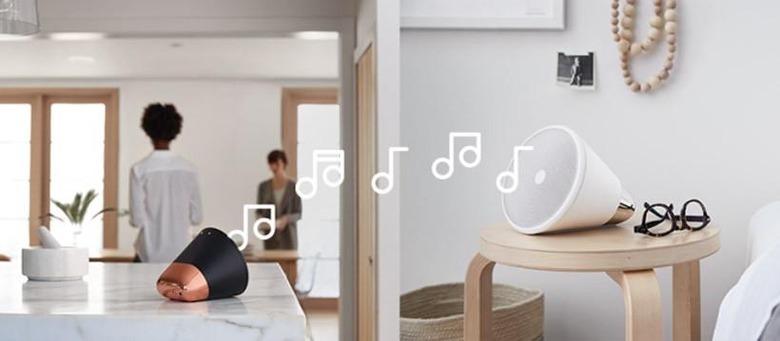 We have no shortage of audio devices on the market today with all manner of Bluetooth speakers and multi-room audio systems to choose from. One of the wireless speakers on the market from a company called Aether has been updated. That speaker is the Aether Cone and it has been given two very important new features.
One of the new features is Bluetooth connectivity. That means you can connect smartphone, tablets, and computers to the speaker wirelessly and stream your tunes from across the room. The other new feature is Multi-room syncing.
If you have multiple Cone speakers in different rooms of your home, you can now sync up to four of them together so they play the same song or other material all through your home. The Cone is an interesting speaker, it has always supported voice commands for controlling the speaker and has a dial control on it as well.
The voice commands allow the user to control aspects of the speaker by asking it to change. That is pretty cool if you have your hands full with a child or cooking. The Cone speaker comes in black and copper color or white and silver. It is available to purchase now for $399 and the update has been pushed out to all Cone speakers.
SOURCE: Aether