Aereo responds to massive network lawsuits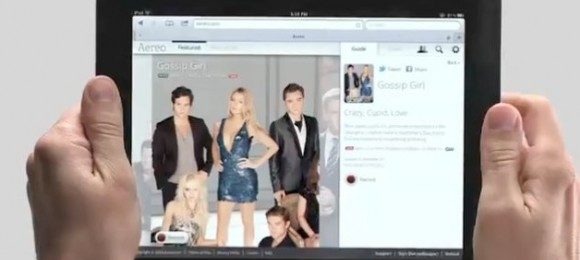 Aereo, a company that surely knew it was on shaky legal ground before its founders even created its name, has responded to lawsuits that have been filed by every one of the major television networks. Aereo's business plan is to make over-the-air TV available streaming for free, but networks claim that amounts to stealing their content.
Yesterday, Fox, Univision, PBS, and a couple local New York City affiliates filed suit against Aereo, and today a separate one was filed on behalf of ABC, NBC, and CBS. In other words, all the major networks are suing this one startup. To say it will be a David vs. Goliath fight, which is the usual metaphor for an extraordinary fight where all the cards are stacked against someone, isn't even a strong enough statement.
And yet, Aereo believes it can survive. The company has received $25 million in funding and won't go down without a fight. Today the company released a statement saying, in part, that over-the-air TV content is meant to be free and is effectively public domain. The technology it uses boils down to what is basically a sophisticated antenna. Here's Aereo's complete statement:
Today, two groups of broadcasters filed two separate federal lawsuits against Aereo in the Southern District of New York claiming that Aereo will infringe their copyrights by making available technology which enables consumers to access broadcast television via a remote antenna and DVR. Aereo does not believe that the broadcasters' position has any merit and it very much looks forward to a full and fair airing of the issues.

Consumers are legally entitled to access broadcast television via an antenna and they are entitled to record television content for their personal use. Innovations in technology over time, from digital signals to Digital Video Recorders ("DVRs"), have made access to television easier and better for consumers. Aereo provides technology that enables consumers to use their cloud DVR and their remote antenna to record and watch the broadcast television signal to which they are entitled anywhere they are, whether on a phone, a tablet, a television or a laptop. Aereo looks forward to its upcoming product launch as well as a prompt resolution of these cases.
[via VentureBeat]