Aereo in AT&T and DISH deal talks amid broadcaster fury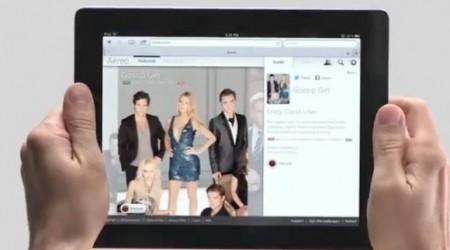 Aereo, the would-be cable-disrupting streaming TV service that puts a PVR in the cloud, has been holding clandestine talks with AT&T, Dish Network, and others in an attempt to significantly broaden its availability, insiders claim. Currently available only in NYC, and stung with legal challenges from angry content owners and broadcasters, Aereo has been hunting new distribution methods such as direct-to-phone, sources tell the WSJ, though any eventual deal hangs in part of whether the start-up's service can continue.
Launched a little over a year ago, Aereo basically takes free-to-air TV content and rebroadcasts it as an internet stream. Subscribers are charged a fee – from $1 a day, for the commitment-averse, or through monthly or annual plans – for DVR functionality as well as access to two tuners for simultaneously watching and recording content.
However, even before it launched, Aereo was in the broadcasters' legal sights. An initial lawsuit claiming the service broke laws by re-encoding content using its tiny antenna clusters was seen off, but the war is by no means over. A ruling in the appeals court is expected imminently, though a final settling of the arguments could be years off.
That uncertainty is apparently giving some potential partners pause for thought. According to the insiders, DirecTV considered partnering with Aereo, but opted not to after reviewing the legal situation. Dish Network, meanwhile, is another potential suitor, having already denied plans to buy Aereo, but conceded that it is following the service with interest.
As for AT&T, no confirmation was given, but sources say the talks are around AT&T selling broadband and/or mobile broadband that would be paired with Aereo service. Meanwhile, Aereo has supposedly approached a number of cable channel providers – at least two others, the sources say – in order to pay for access to select content, though no deals beyond the initial Bloomberg TV agreement have been inked.