Aereo brings cheap streaming TV as it leaps the legal hump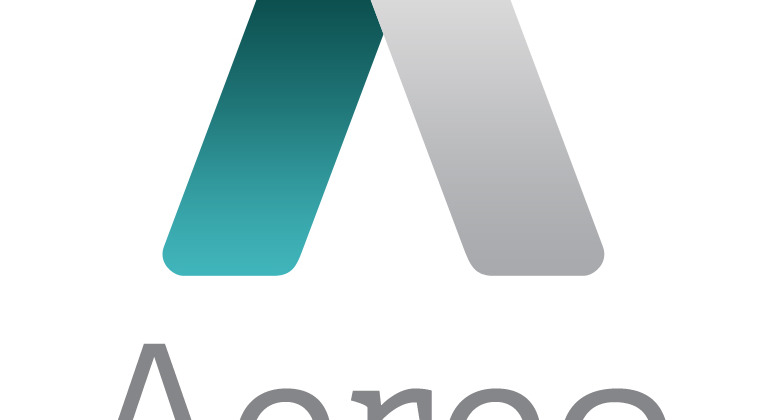 The last time we spoke about streaming over-the-air TV service Aereo, they were having quite the legal battle with several major television networks – now they're out of the haze and ready to bring on inexpensive service to the masses. It's not easy being a company that offers up content from giant conglomerates and media-serving monsters, but at $8 per month, it appears that Aereo has found a way to do it rather cheaply. In addition to DVR space that changes based on the plan you purchase, you've got several selections for grabbing yourself a full range of channels – including an Annal plan that's got the whole deal even cheaper than the new monthly sub-$10 cost.
What you've got here is a set of plans that includes access to live, local TV, DVR storage space, remote antennas, and the ability to pause and rewind content. That's a service that's ready to shake the industry up. In addition to having several pricing structures on hand here and now, Aereo also offers a "try for free" plan which includes one continuous hour a day of streaming content – no strings attached.
As it turns out, early reviewers of this service have noted how difficult it is to get going with live TV without an iPad – but if you've got a PC or an Apple TV with Airplay and a MacBook Pro – you're just as much in business as you'd normally be with any other web-based solution. Now that the internet-connected television portal to the earth is wide open, the solutions are pouring in. With Aereo, you've got not just streaming on-demand shows, you've got the same live TV that you remember from when you were a kid – or if you've had cable all this time, silly you.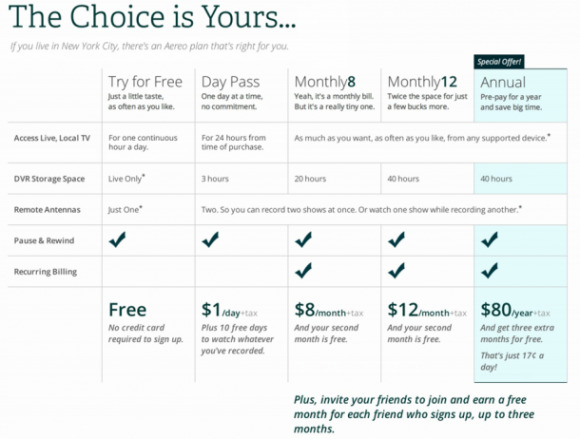 At the moment you'll have to be a resident of New York City to make Aereo work for you. If you're outside of the city, you'll have to wait for the tantalizing price of free all the way up to $80 USD a year with "three extra months for free." You've got 40 hours of DVR storage space on the top two tiers of plans with the $8 a month plan starting in at 20 hours of space. That's one whole heck of a lot of episodes of The Office – as the press images suggest.