AEE S40 Pro Red action cam shoots Full HD, is now available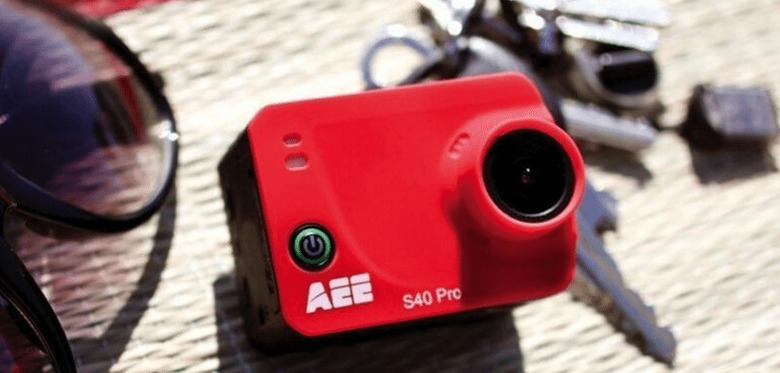 Following the launch of its AEE S60 Plus action cam earlier this month, the company is back with another model, this one that AEE S40 Pro Red Edition action cam. AEE Technology isn't as well-known in North America as GoPro and the other big companies in the market, but it offers several small cameras for one's adventures, and the S40 Pro is no exception. This model is small with a protruding fixed lens and variety of features, including Full HD video recording.
The new camera was introduced on Monday, and brings with it a 16 megapixel sensor able to take still images at the same resolution, as well as record 1080p Full HD video footage at 30fps. There's 10x zoom for those using the screen attachment, as well as a 130-degree lens and integrated 1250mAh lithium-ion battery.
That battery allows up to three hours of video to be recorded on a charge. Different shooting modes are offered, such as 1, 2, 5, 10, and 30 second intervals for time lapses and a burst mode that shoots 8 frames per second. Content is stored on a micro SD card, with up to 64GB capacity cards being supported.
Other features include a light 2.5 ounces weight, as well as a 40m waterproof housing for use underwater. The camera is compatible with both Mac OS X and Windows XP through Windows 10. The camera is now available through AEE and through Amazon for $99.99 USD.