ADzero Bamboo teased in new renders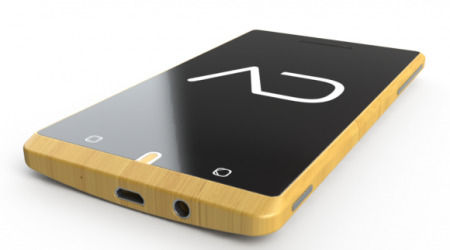 Earlier this year, a small UK company called AD unveiled plans for the ADzero Bamboo, an Android smartphone constructed from bamboo. The idea was first conceived by Kieron-Scott Woodhouse, a student at Middlesex University, turned into reality when Woodhouse was offered the chance to design the real thing. We haven't heard much from the company since the prototypes was first shown off, but some new renders have been posted to AD's website for all to enjoy.
These new pictures are said to be "design for manufacture" renders, and they do show some differences between the physical prototypes. The capacitive buttons have been tweaked slightly, as has the combined LED and camera ring on the back. The microUSB and 3.5mm headphone ports have also been repositioned, with the former now sitting center at the bottom of the phone.

It's shaping up to look like a gorgeous phone, although the specs and software of the device have yet to be finalized. AD say that the phone will be running Android 4.0 at launch, and include a customized ADOAS UI. There aren't any firm details on exactly what we can expect, but the company promises that it will be nice and simple. There's no word on specs yet either, but AD say it will feature hardware comparable to high-end smartphones.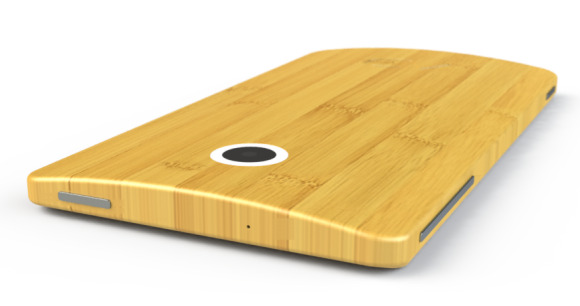 AD is hoping to launch the phone in Q4, but it may be bumped back to Q1 '13. The ADzero Bamboo will see a release in the UK and China, but again there's no indication of what you'll be paying for such a lovely device.
[via Phandroid]