Adviser recommends MetroPCS shareholders vote against T-Mobile merger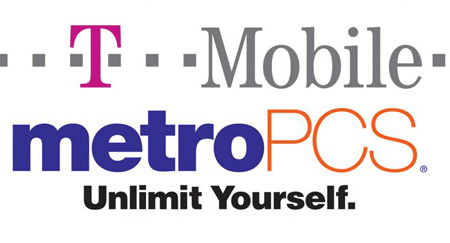 It looks like T-Mobile will be facing an uphill battle come April 12th. On April 12th, the shareholders will be voting on whether or not MetroPCS should form a merger with T-Mobile USA. T-Mobile needs the shareholders to vote for the merger in order to complete the deal. It has already received the go-ahead from the Department of Justice as well as the FCC. However, one proxy adviser is looking to make sure the deal doesn't go through.
The adviser, Institutional Shareholder Services, which is an adviser to many big shareholders, has recommended that shareholders not go through with the deal. The ISS stated that the MetroPCS shareholders are getting the short end of the stick and would do just fine without T-Mobile. It states that there is also a potential to thrive without T-Mobile, which could prove to be true considering it offers very affordable plans with unlimited data.
Many investors are already planning on voting against the deal. Paulson & Co., MetroPCs's biggest shareholder, which currently has 9.9% of the company's shares, has stated that the company should look for alternative options because the T-Mobile merger would result in too high of a debt for MetroPCS. The ISS also states that MetroPCS shareholders will only have a 26% stake in the shared company and they will only receive $4 a share.
T-Mobile, however, is optimistic that the deal will go through. T-Mobile's CEO, John Legere, stated that the deal will go through "despite the several greedy hedge funds that are trying to take a double dip out of that process." We shall see if that's true in the next two weeks. In other news, T-Mobile has just launched its new uncarrier plans, as well as 7 new LTE networks. It's looking to take on the other 3 major carriers, and if it had MetroPCS on its side, it would definitely pose as a major threat.
[via The Wall Street Journal]