Adventure Time leads the #tempfreeapps [App Download] list [Late March, 2017]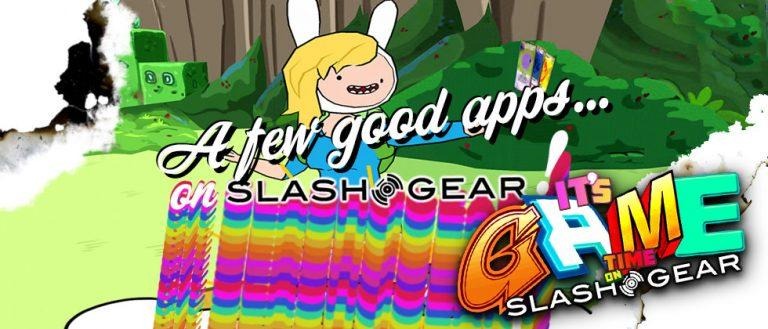 Today a number of really awesome apps and games have gone from a few dollars on Google Play to free... also on Google Play. This includes such simple future-classics as Peach Icons, and GPS Speed Pro, as well as oddities most haven't heard of before, like Motorsport Manager. And Adventure Time – it doesn't even matter which app it is, it's Adventure Time! No matter which way it's cut, there's one massive number of radical bits and pieces out in the Google Play App Store right this minute – and we've got the best on a list right here and now.
With the app GPS Speed Pro you'll find yourself more interested in the speed of your vehicle than you've ever been before. Except that one time you got pulled over for going 100MPH over an old folks home crosswalk. Another new-interest-spawning app is Screen Off Pro – you'll find it indispensable once you start in on it. Along those same lines is Privacy Filter Pro – with cute window shades!
Users of interesting setups for their Android phone will find Kustom Live Wallpaper to be an interesting starting point. That's always free to start with though – it's Shifting Tower that's temporarily free – and absolutely lovely. Another KLWP theme to check out that's temporarily free is Fluffy1 – which has very little to do with its name.
Also have a peek at Peach Icons for a set of simple icons for your Android homescreen. The set Aurora UI Square also falls into this category. Another simple icon pack that's extra fancy is the Graby Spin pack – which isn't compatible with every Android device, but most – and is pretty good for those that love the Material Design universe.
Behold Motorsport Manager, a game that'll have you so extremely interested in F1 cars racing around a track, you'll be surprised at yourself. For the kids is a game called My Town: Grandparents. This game is one in which the kids help their grandparents do chores. I swear it's more entertaining than it sounds.
The app Trident for Zooper adds a set of top-notch graphic-design-lovely images to the widget app Zooper. You'll need the Zooper Widget Pro app to make this work, and that's not free, it's $3 – but well worth it. There's also the VICE for KWGT set of widgets for free at the moment – but for that you're going to need KWGT Kustom Widget Maker, which is also free.
Amongst the fray the best of the best has to be the Adventure Time edition of Card Wars. It's not like there's a lot of Card Wars out there that are worth running with – but the epic never-ending story-like saga known as Adventure Time has to be one of them. Kill it with Finn and Jake in this radical game in Action and Adventure for free – where it's normally around $3 USD.