Adobe XD update: Photoshop CC, Sketch, and more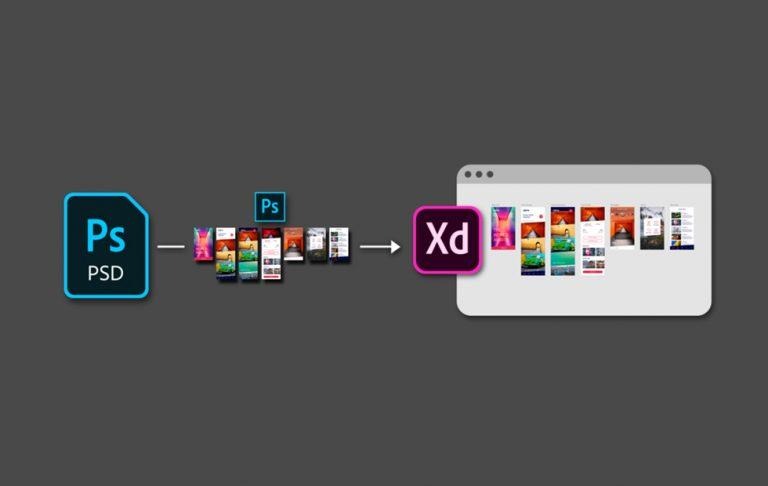 This week the folks at Adobe released a set of updates for their Creative Cloud apps aplenty. The biggest update was for Adobe XD, software made to mock up and create user interfaces for a wide variety of end-use purposes. With the latest update, Adobe XD is able to work with Photoshop and Sketch assets and design files directly – right from one to the other. No more manual conversions to symbols – now's the time for copy and paste!
To give this new set of features a whirl, begin by opening a PSD file in XD. Once opened, the PSD file will automatically convert to an XD file with each of the document's various parts ready to roll right out the gate. That'll include artboards, layers, and assets of most sorts. The parts that aren't yet supported are listed on Adobe under "Open Photoshop files in XD."
Adobe also revealed updates for Illustrator CC and InDesign CC this week. Users will be able to use Photoshop and Illustrator shortcuts in InDesign with this latest round of updates. InDesign will also be able to merge multiple paragraph borders and gain access to "more detailed analytics" for documents published on the web.
Illustrator CC will be able to do a few new things, too, including data merging with CSV files. If that weren't enough all on its own, this update allows users to increase the size of anchor points, handles, and bounding-box controls – so you don't have to be RIGHT ON THE PIXEL to move that tiny, tiny little box. This update also allows users to merge multiple paragraph borders at once.
Above you'll see some of the new features in play in Adobe Live. This live stream (depending on when you're watching) has Adobe designers rolling with the newest in UX design and updates to Adobe CC products before they're released to the public. Have a peek!