Adobe updates Creative Cloud service with new tools, Teams, and more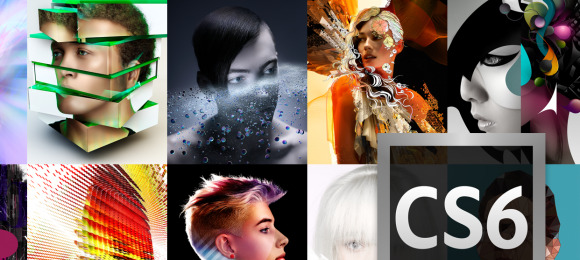 Adobe updated some of its Creative Suite 6 products earlier, but they're at it yet again, introducing a few updates to their new Creative Cloud subscription service. The service adds a new feature call Teams, as well as a number of other features exclusive to subscribers, including Smart Object support for the Blur Gallery and Liquify tools.
Other features also include the ability to quickly export CSS code for text and objects, import color swatches to easily design websites, refinements to the Crop tool, 3D enhancements including improved live previews of shadow effects, additional control over illumination using 32-bit color picker to create glow effects, and Conditional Actions that automatically select the appropriate action based on user-defined rules.
Creative Cloud has also been enhanced with a new version designed to support teams of users, making it easier to collaborate with colleagues on various projects. There are also updates to the Adobe Muse web design tools, a new Creative Cloud Connection desktop syncing app, and new training tools.
Adobe is announcing these features at today's Create Now event. They already announced Retina display support for newer Apple computers using Photoshop and Illustrator, as well as HiDPI support. Adobe's Creative Cloud service ended up bringing around 200,000 paying subscribers to the service during the first four months of availability, and it now has over 1 million users. If you're thinking about hopping on board, plans start at $49.99 per month.