Adobe Reader iOS, Android app adds free eSignatures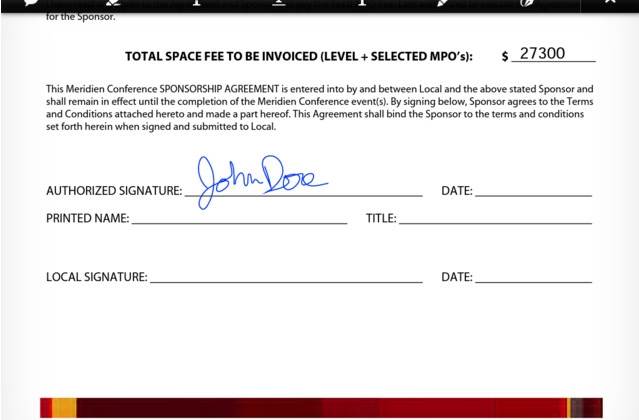 The free Adobe Reader app for iOS, Android, and desktop systems is getting updated with some new features that on-the-go business professionals will surely appreciate. The software will now allow users to easily sign PDF documents electronically by hand-drawing on a touchscreen as well as making annotations and filling out forms—all sans printer and paper.
The new features makes it easier to sign, send, and manage important business documents. Integrating the Adobe EchoSign eSignature service to keep track of the signature process and the status of contracts, the new Adobe Reader assures users when their documents have been received and signed. These sort of features have previously only been available in the costly professional edition of Adobe Acrobat.
Besides the ability to electronically sign and track documents via the cloud, the new Adobe Reader also lets users interact with PDF documents directly from their iOS or Android mobile devices. They can use the Highlight, Strikethrough, or Underline annotation tools to easily markup text, add comments with Sticky Notes, and fill out simple PDF forms. The new features are available now on the new Adobe Reader X version 10.1.3.