Adobe Premiere Rush Video Editor Rolls Out, Android To Follow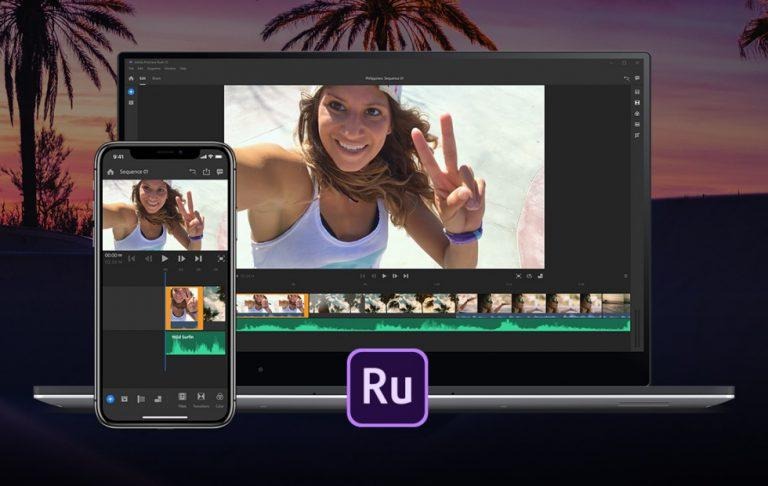 Forget 160 characters. GIFs and videos are the new thing in social media and the Interwebs. Creating those, however, aren't exactly easy unless you've got a knack for video editing. Or you have tools that simplify the task. The latter is what Adobe is aiming for with the new Premiere Rush. Revealed as Project Rush a few months back, this new member of Adobe's suite practically puts an "all-in-one" video editor in the cloud, ready to export your latest masterpieces to YouTube, Facebook, and more.
Why make a video if no one will be able to watch it? Knowing full well that majority of video creation these days ends up on YouTube or Facebook or both, Adobe has spun off a tool from its famous Premiere video editing software to cater especially to this social and instant generation.
It's by no means a dumbed-down tool the way Photoshop Express may have been. Adobe prefers to describe it as streamlined for easily creating videos and sharing them online. The app provides access to templates, colors, audio, and more. And it also has one-click (or tap) sharing presets so you won't have to figure out on your own how to format it for different social networks.
Unlike the main Premiere CC, Premiere Rush is not-only cloud-centric but also cross-platform. It's available on PCs and Macs and mobile. Well, iOS only for now, with Android promised to come next year. When you start a project on any of these devices, you can pick up where you left of on another one.
As with any other member of Adobe's Creative Cloud family, Premiere Rush CC is available as a subscription. That's $9.99 a month for single users, $19.99/mo for teams, and $29.99/mo for enterprise. There's also a Starter Plan to get, well, started, letting you create an unlimited number of projects but export only up to three of them.